San Pancho Restaurants; San Pancho Favorite
In San Pancho Mexico, or San Francisco, Nayarit, is the wonderful and locals favorite of San Pancho restaurants is Maria's Restaurant and Bar, which
is family owned and operated. When I say family owned and operated,  that means when you come in, Maria herself is there to greet and seat you! Chef Andres, her husband, cooks and manages in the kitchen.
Her and the staff's  big warm and welcoming smiles make you feel right at home! This San Pancho restaurant is not their first San Pancho restaurants location, however, this new location, about a year young, is the best! Being right on the main avenue makes it easy to find, and they finally own their own space!
Its summer time, and the living is easy in San Pancho on the Riviera Nayarit. With seating inside, where the ambiance is brightly painted and welcoming, or outside under an umbrella, there is a comfortable spot for everyone. Having staff that is completely bilingual  in a San Pancho restaurants is nice too!
Every time I visit this awesome San Pancho restaurants easy to find location it has been a different tim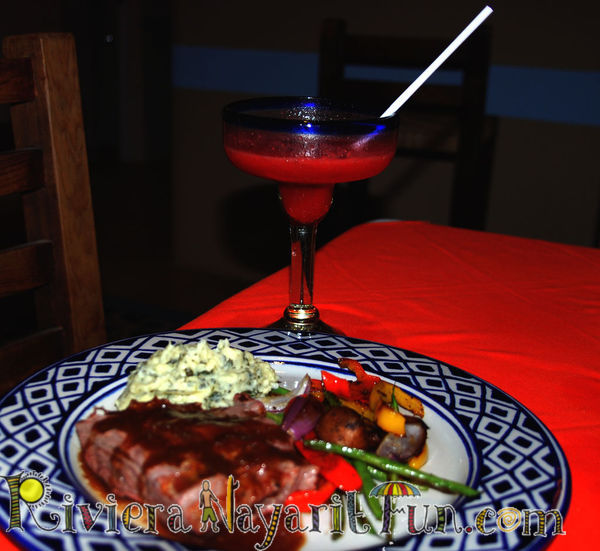 e of the day. So I have been fortunate enough to try a variety of my favorite food items, from their perfectly over easy eggs with these irresistible and incredible delicious potatoes along with an order of freshly squeezed orange juice, to delicious green salads,or a  smoothie for a pick me up during the day, and an exquisite dinner of steak, tender and prepared exactly the way I like it, medium rare with all of the tasty sides. Everything I have ordered has truly been wonderful, and nicely plated as well. And, YES, I have really ordered and loved their food!
They also have a full on coffee bar with great lattes, and a full alcohol bar, tasty margaritas and mixed drinks, also complimenting your meal with a nice list of wines by the bottle or glass.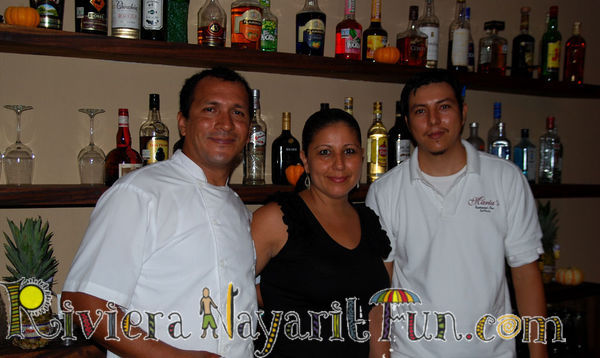 San Pancho restaurants are many, however, this San Pancho restaurant, Maria's Restaurant and Bar, is a local's favorite for several years now.  Maria's is open for breakfast, lunch and dinner every day of the week, and all summer long too! Excluding Wednesdays, as everyone deserves at least one day off! Come on by and say, "hi"! They will welcome you with big smiles and great service! For San Pancho restaurants, this one is tops!