San Pancho Restaurant Maria's Celebrates New Location
Maria as moved her San Pancho restaurant, Maria's Restaurant & Bar for the fourth time on the Riviera Nayarit in Mexico,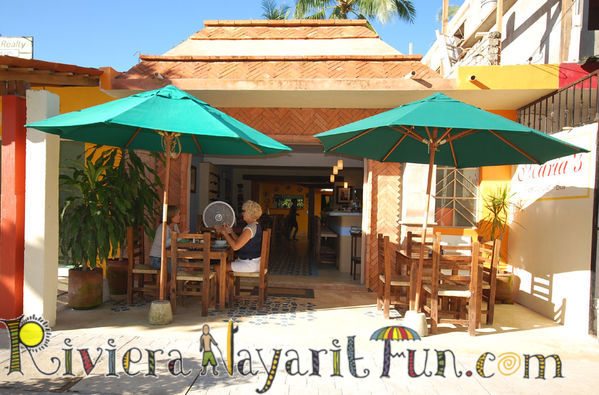 and you are going to love their new location on the main avenue, along with the new restaurant design!
Of course this San Pancho restaurant has the same terrific food, and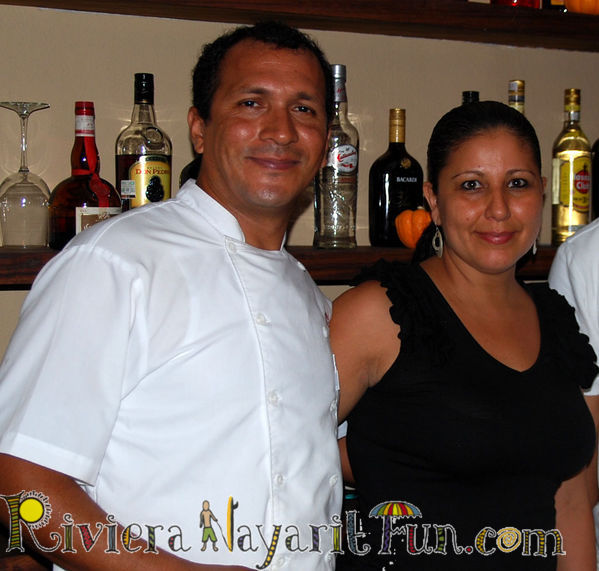 with the new space there is plenty of room for parties & celebrations, as well as a nice long breakfast style bar to sit at for the single folks, to come in for a drink, or folks that want to do a little work on the computer, as the WiFi is free and works great.
Click on the links and photos to discover more! Here is a story written by Maria about how this family owned and operated San Pancho restaurant, Maria's Restaurant & Bar came into being and which is now a locals favorite today.
Maria's Story
"I moved to Puerto Vallarta to study, when I was 15 years old, and also held a job while I was in school. When I finished school, I worked in a Clothing store for few years, then I found Carlos O'brians, my second job.
I then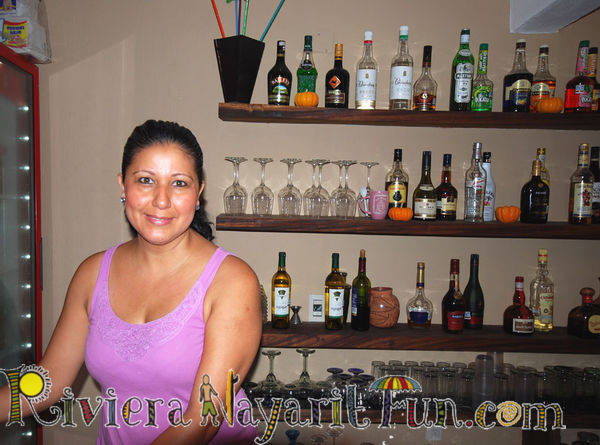 worked at Hard Rock Cafe for about one  year I working in the store, then was moved to the restaurant area, and that is when the restaurant business came into my life.
Four Seasons was coming to Punta de Mita and I decided to apply and got the job, I worked there for almost 4 years as a waitress and bartender, later I got in love with Le BIistro Jazz Cafe restaurant in Puerto Vallarta.
In my mind, the idea to open a San Pancho restaurant was always there, and one day my sister who has a real state office called me, and she asked me if I l wanted to moved back to my home town, San Pancho, and I told her yes, and that I was ready for a change!
I worked for my sister for only one year, as the San Pancho Restaurant Business Is what I really liked and wanted to do.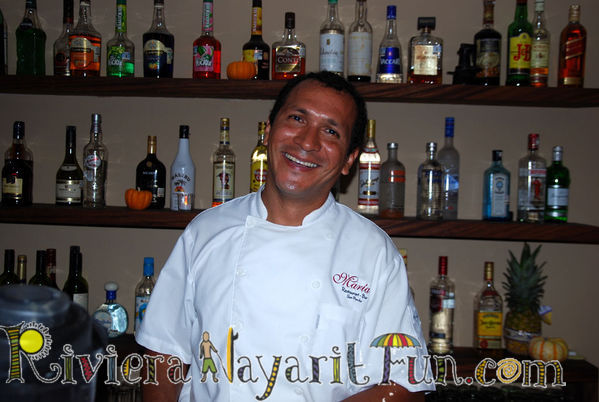 I opened the San Pancho restaurant Maria's Restaurant & Bar in 2005, then Andrès, by boyfriend then, (and who now is my husband), added to my project and we are still here, 7 years later! (photo right)
He worked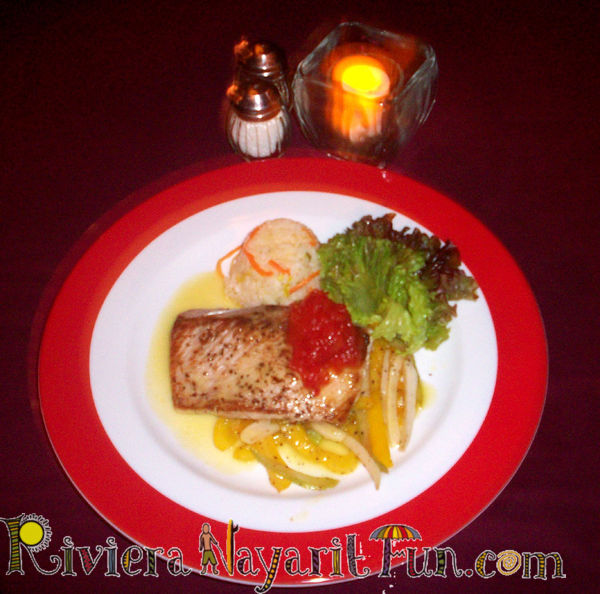 in several restaurants in Puerto Vallarta, then he went to Seattle area to work and lived there for around 8 years, and he got all the experience he needed! Andres enjoys cooking, and cooks with love, and you can tell that he is doing what he loves especially when you taste the food!
We moved our San Pancho restaurant, Maria's Restaurant & Bar, 4 times looking for a better location and better rent, but finally we are working our of our own space! Its so exciting for us. Come and visit our new location in San Pancho, Nayarit, Mexico. Its easy to find on Main street, on the right hand side of the street going towards the ocean and the San Pancho malecon. We look forward to meeting you!"
Maria's Restaurant & Bar has live music every Friday with the band Mango, a duo from La Cruz de Huanacaxtle. These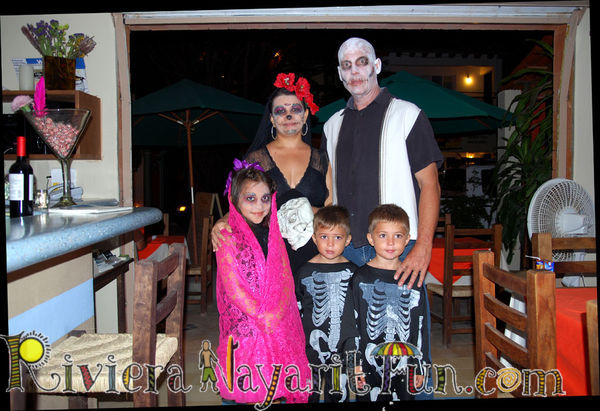 two folks, Alfredo and Zoe are amazing
music artists, and will keep you returning every Friday.
The restaurant was packed last Friday, as it was also Dia de los Muertos (Day of the Dead), and it was so much fun! Bob Farmer stopped in with his family after the Dia de los Muertos event down on the malecon, all dressed up!
The am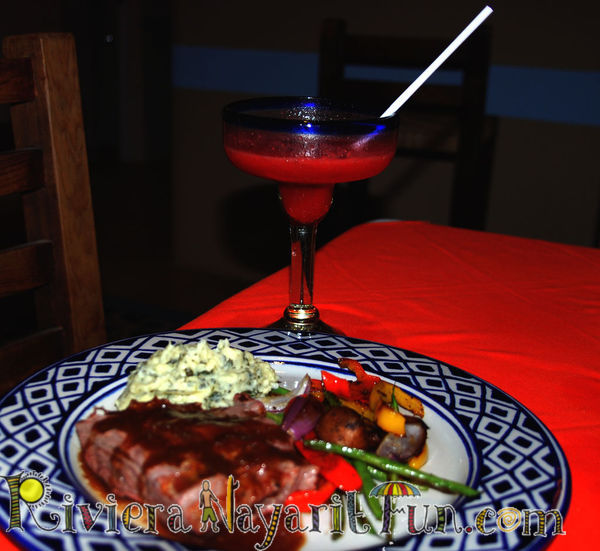 azing and beautiful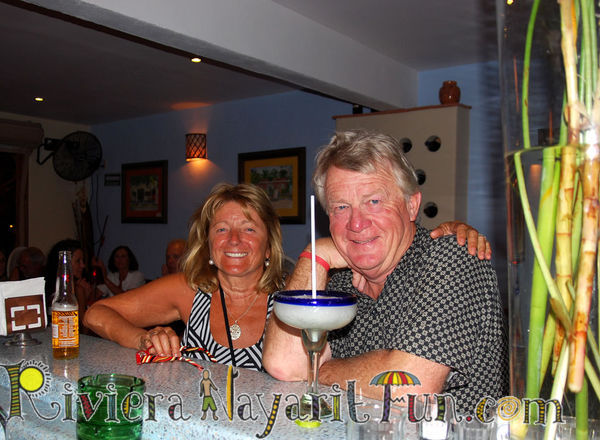 music was the perfect volume, the Arrachera was so tender, and Ahi Tuna Tartar was amazing. Mix that with tasty margaritas, good friends, meeting new friends,  along with laughing and you are having a good time! San Pancho restaurant Maria's Restaurant & Bar is a local's favorite, and are open for Breakfast, Lunch and Dinner. You may want to call for a reservation, or write to them on their contact form!