San Pancho EntreAmigos 5th Annual Children's Art Festival
Its that time of year again in San Pancho, and EntreAmigos is getting ready for the 5th Annual Children's Art Festival and Auction on the beautiful Riviera Nayarit in Mexico. There are also more turtles incubating soon to be released, and the Free Spay and Neuter Clinic is coming up in April!
Click on the links for more information for these San Pancho events.
EntreAmigos 2013 Fundraiser in San Pancho
The Fifth Annual Childre
ns Art Festival and Auction will be held in San Pancho on Saturday, March 2nd at 6 p.m. This year, the focus is on object art, created by children and well-known artists from the region and the world. Object art is just that–objects like chairs and lamps decorated by the artists and children. Everything about the evening will celebrate the theme "Gracias a la Vida", honoring the values children learn every day in the community center. There will be live music, dancing and amazing artists taking turns to entertain in what has become one of the largest, most creative and fun charity events of the year!
Friday, March 1st will kick off with a cocktail hour, where live and silent auction with some spectacular items will be displayed. All guests on Friday night are invited to join our town's delightful Art Walk to see the children's circus parade and art display on the streets of San Pancho. This San Pancho event is fun for the entire family!
This year, they are expecting more than 400 people from all over the Bay of Banderas and the
Riviera Nayarit area to attend our benefit gala, so get your tickets before they sell out!
In collaboration with local hotels and guest houses, we are encouraging visitors to stay in town at a San Pancho rental for the weekend. Please spread the word and invite all your friends to this unique and magical event.
One  terrific San Pancho rental to check out is Refugio de Sol Bed and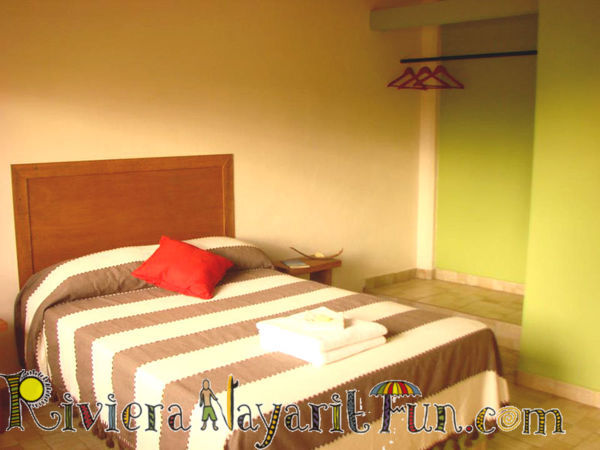 Breakfast serving a delicious organic breakfast, or the new San Pancho Hostel right downstairs for a clean place to sleep at affordable rates. Both of these San Pancho rentals are about 3 minutes from the EntreAmigos center.
Tickets are 250 pesos (300 pesos the night of the event). Tickets include entrance to the event. Food and Drinks will be available for purchase. For more information, please contact EntreAmigos at info@entreamigos.org.mx or call 311-258-4377.

Community Birdwatching Tour with Luis Morales.
Don´t miss our next San Pancho community birdwatching tour with expert Luis Morales! This Saturday February 9th
at 7AM. Prepare yourself to see multitudes of bird species that inhabit San Pancho´s estuary and jungle. A unique opportunity to watch wonderful birds in their natural habitat. Please bring comfortable clothes & walking shoes. The group will meet at EntreAmigos and leave from there.
$300p. EntreAmigos is located on the left side of the main street just past the bridge. Purchase your tickets for the Children's Art Festival and Auction and Sign up at EntreAmigos for your birdwatching tour today!
San Pancho Project Tortuga
Wintertime in the Riviera Nayarit is supposed to be a time of recuperation for Grupo Eco volunteers.  Nesting season
is over and we get a few months to work on maintenance projects, planning the next season and fundraising.  But here it is mid-February and it feels like we are still working (almost) as hard as ever.  We still have about 1,200 Olive Ridley sea turtle eggs (photo left)  incubating in the beach nursery and we are doing hatchling releases several times a week.
Additionally we have the exciting news of six Leatherback nests which were laid on our beaches between November 28th and January 25th.  Leatherback sea turtles are critically endangered and extremely rare so we are very e
xcited about these hatchlings!! (photo right) All 6 nests are from the same female turtle. This species typically lays 4-10 nests– 9 days apart, but they only nest about once every 5 years.   Two of the nests have hatched so far and the next one should hatch on February 25 or 26.  These nests are on remote beaches and the eggs cannot be moved, so to checking them requires a lot of time and a lot of  beach walking, but it is worth it when we finally see a healthy nest emerge.  Also the local fishermen have been reporting seeing a lot of Green Turtles in the ocean at night as they fish for squid.  Green Turtles do not nest in San Pancho, but it is nice to know they are out there and in good numbers.  All seven  species of sea turtles are endangered and it is illegal to hunt them but many of them are killed accidentally by nets, swallowing hooks, swallowing trash, getting hit by boats, or ….unaccidentally for meat.
For more information about the turtle program, visit our website:  http://www.project-tortuga.org/index.html
Or you can see our day to day work on Facebook at: San Pancho Turtles  https://www.facebook.com/pages/San-Pancho-Turtles/ 
Free Spay and Neuter Clinic Coming in April
The San Pancho Spay and Neuter Clinic is coming in April, so lets support this free event as much as possible! You
can help by donating your time, monies or bring food for lunch and snacks for the workers.
The FREE Spay and Neuter Clinic will take place on April 17-20th.
The location will be at Club de la Tercera Edod, behind the park. Donating  monies, your time, or prepare food for all of the working volunteers is greatly appreciated.
This photo of this Mexico street dog (right) named Juno, was saved in Mexico City by Jennifer Schmidt;. Read her  story on how they saved each others lives. It's a truly wonderful story indeed, and brought tears to my eyes.
You can contact Judith Anderson at Serendipity Gallery located on Tercer Mundo #25. She has the sign up sheet for volunteers.
Please bring your cats and dogs; so San Pancho can be a healthier place to live for our pets and other animals, and helps prevent the overpopulation of wild dogs and cat. This is a FREE EVENT! Please contact Irma Curiel at 322-127-4627 cell or email Betty at sanpanchobetty@comcast.net
Thank you!
San Pancho is a wonderful small community on the Riviera Nayarit. If your looking for a quiet beach and beautiful estuary with a large variety of wildlife, then San Pancho is the perfect location for your Riviera Nayarit vacation!
Come and discover San Pancho, and have fun while you support the San Pancho community.
Discover the beauty of San Pancho on the Riviera Nayarit in Mexico.