San Pancho Community Holiday Events
The San Pancho community holiday events are upon us as it is almost January! San Pancho, located on the beautiful Riviera Nayarit in Mexico, where the jungle meets the ocean is a small town filled with art, music, good food,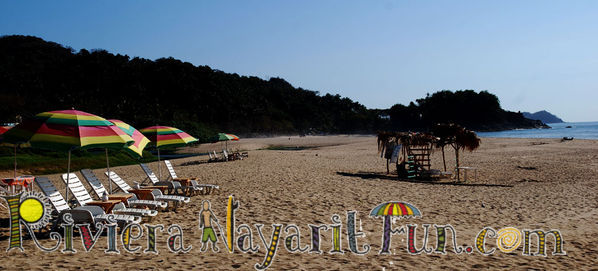 clean beaches and a loving community that takes care of each other.  What a busy holiday season, with the ending of the Mayan Calendar Meditations, yoga, gong baths and other uplifting energetic gatherings going on all over the Riviera Nayarit from the 12th to the 21st.
Christmas and New Year's coming our way with lots of dinners and music, dancing the night away! Whew! There is so much excitement and fun activities happening this month! Check out the San Pancho community shops, like the Huichol shop and the kite shop next door with really fun items and gifts! Look at the allSanPancho community calendar, and thanks for visiting the website. Happy Holidays to all from the crew at RivieraNayairtFun Regional Network and allSanPancho.com!
Lets Take a Look at Our Sponsors!
San Pancho Rentals Hostel Sol Refuge

Our Grand Opening is on Friday 21 December 2012! We have expanded our horizons and have added a hostel to our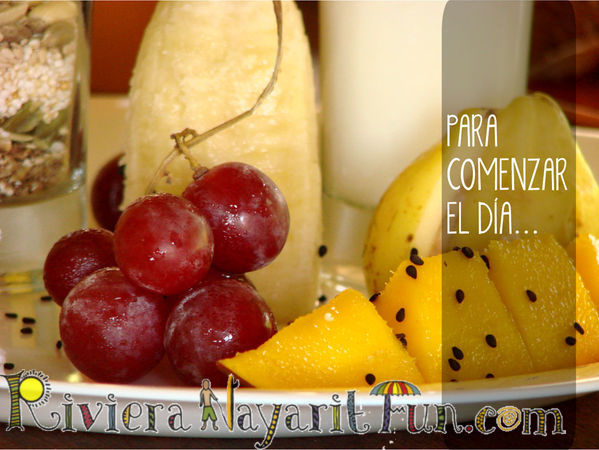 Bed and Breakfast.San Pancho Rental.  We focus all our efforts on achieving the San Pancho rental Refuge Hostel Sol and San Pancho when visiting our beautiful San Pancho community. This is why we are the new relaxed and economical alternative option San Pancho rental where you can rest on your visit.
San Pancho Rentals Refuge Inn Sol are available to guests with everything you need to make the most of your holiday and San Pancho vacation.  We include in our rates toys like, Stand Up Surf boards, buggies , Surf Boards, Bikes, umbrellas etc. all this for free just by contacting us online!  and mention this ad!
Living in San Pancho is our big life experience and we want to share with our guests, ensuring a deep respect for a healthy lifestyle and consents to the community of San Pancho. Surely you're visiting the community of San Pancho as you have heard something about this little Riviera Nayarit beach town destination that has everything!
We use this medium to invite the entire community of San Pancho to visit and see the new option for affordable rentals.  Effective December 21, the San Pancho rental  Refuge Hostel opens their doors to the world!
We thank the RivieraNayaritFun Regional Netowork and allSanPancho.com  for their excellent work and dedication to San Pancho community!
Yoga Meditation, Healing and Manifesting Your Dreams
With all of the hustle and bustle of life, its important to take the time for yourself. Keeping yourself balanced will help to lower your stress levels, maintain your weight and health, and create your dreams instead of living your nightmares!
Ancient Art of Well Being Retreat
Beautifully
transforming oneself through an art of core strengthening, gentle stretching, breath work along with positive guided meditation centered around mindfulness of gratitude. Discover a weekly Well Being Yoga Retreat in your private home in San Pancho for your personal Meditation Yoga Retreat. There are also other locations available. Yoga movement that gently flows like the wind helps you to retain your youthfulness & sexiness,stay attractive & sensual, vibrant, energetic, calm, clear, centered, with more peace of mind, contentment, weight loss, boost self esteem, stronger core, vitality, feel better, and look better. Begin where you are.

Living In Joy
Kathleen
Blue lives in San Pancho and is a Energy Medicine Healer. She lives in each and every moment in the energy of Joy and Love. She is certified in Access Consciousness, and is also is a Certified Bars Instructor and facilitator. She is also Certified in Reconnective Healing work, a very powerful energy healing modality.
Kathy enjoys helping others clearing their emotional triggers so they can create more joy into their lives. Release your emotional triggers that keep you stuck in your drama! What are you waiting for?
Manifesting Your Dreams
How would you like to be in the right place at the right time every time manifesting whatever you want whenever you want?
Who wouldn't? If you would like to know how to do this then join Neil Goldhar as he will explain his "Triad of Empowerment" model. This model will show you the 3 secrets to creating your dream reality. It can be a struggle sometimes to fight against our thoughts of unworthiness and not deserving of what we want.
Neil will teach a method to overcome these thoughts that kept us trapped from experiencing greatness only. These seminars are interactive, uplifting and empowering. Seminars can be done in a large group, or a small group in your own home.
Maxieventos Doris Holiday Party Planner
Are you ready for your Christmas Party? Doris, a professional party and wedding planner/setup and is devoted to her
clients, with a superior eye for detail, organization and all over event coordinating and organization.
"We design, setup and coordinate weddings and parties for all occasions. We also rent out furniture to hundreds of customers each year. For us to improve every day is not a necessity but perhaps a virtue.
We feel we reflect our path of events that we have organized around the Riviera Nayarit area, creating a total and complete satisfaction for our customers. "
Because it will  "Be your Best Party".
The San Pancho Community Holiday Restaurant Specials
Maria's Restaurant and Bar
A favorite locals San Pancho restaurant, Maria's Restaurant & Bar is locally owned and operated by Maria Garcia, and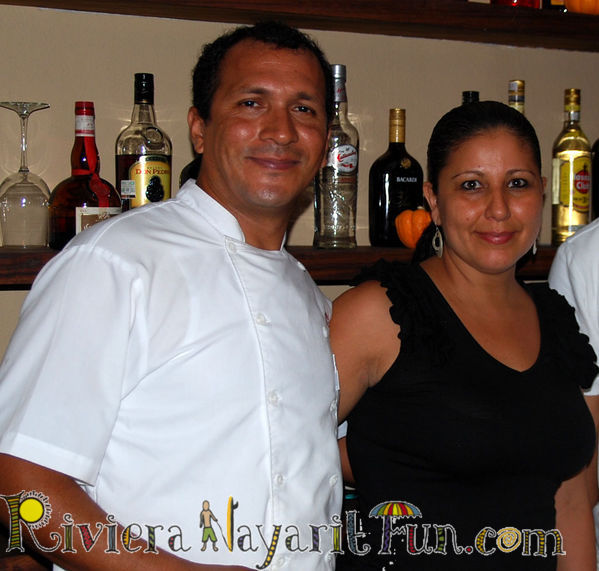 her husband Andres. Chef Andres cooks with love and enjoys creating delicious cuisine, and manages the kitchen, and Maria takes care of the restaurant and bar. Maria's Restaurant & Bar has outdoor seating, as well as a lovely ambiance indoors, and live music along with plenty of room for parties and celebrations of all kinds!  Every Friday Alfredo and Zoe perform their live music magic from 7-9pm.
Join them this holiday season for a special Christmas dinner with guitarist Osvaldo, from 7-930pm. Maria's is a locals favorite, so you may want to make your reservations soon! Stay tuned for their menu's for Christmas and New Year's Eve celebrations!
La Patrona Polo Club

Live Music and Dancing
On December 14th come and enjoy a night of music and dancing with Cuban Band Coco Ache
Special Menu/ Equestrian Show
$350 Pesos minimum consumption price per person
On December 14th come and enjoy a night of music and dancing with Cuban Band Coco Ache
Special Menu/ Equestrian Show
$350 Pesos minimum consumption price per person
Christmas Polo Cup!
Make reservations now!
HAPPY HOUR FRIDAYS!
The only thing better than 1 Margarita is Two !
VIERNES HAPPY HOUR de 6-8 pm.
House Margaritas, Mojitos, Limonada y Cerveza de Barril: Clara y Oscura
Come and enjoy our fine Mexican Cuisine, Polo Matches, Equestrian Shows, Spanish Dressage   info@polovallarta.com or call 311.258.4378

The Blue Pig BBQ and Blues
The Blue Pig BBQ and Blues creates a unique BBQ Sauce from a family recipe that gets your tastes buds tingling with
a rich smokey flavor that keeps you coming back for more! With a choices like BBQ Ribs, Half Chicken plates, or if you have a big appetite, The Big Pig, or try the Delilah's Delight which is enough for 3-4 people! Also serving a variety of sandwiches and Burgers…like the famous RazorBack Burger, 1/2 pounder with cheddar and blue cheese, bacon and two sides of your choice, like carrot or potato salad or a San Pancho Dip! A full bar is available as well as fresh brewed coffee and teas. The Blue Pig and Blues is perfect for birthday parties and other celebrations as well as catering any event!
EntreAmigos
As most of you know, one of EntreAmigos most important commitments is to care for the people of San Pancho community in ways that support education, build opportunities and empower them towards a better future.  And what better time than
the holiday season to share all the blessings we have with those around us who truly need it.
We present you with a great opportunity to give a meaningful gift to your loved ones and make a difference for San Pancho families.
It is pretty easy, choose a beautiful, handmade glass ornament for your loved one, then choose to donate a gift in their honor for the people of San Pancho: A new book for the library $15usd, a holiday food basket $25usd, a backpack and school supplies for a year $75usd, a family care package $125usd, a youth empowerment gift $250usd, or a gift of a full scholarship for $600usd.
*Gifts and donations received BEFORE DECEMBE
R 15th can be sent to the U.S. or Canada. Remember Entreamigos is a US 501c3 organization. All your donations are tax deductible.
There are many December activities at EntreAmigos, please visit the allSanPancho Community Calendar for more information on the upcoming events.
COOKIE BAKING WITH SCHOLARSHIP KIDS, Wednesday December 19th
ENTREAMIGOS' HOLIDAY FESTIVAL – POSADA Friday December21st.
ORCHID FARM TOUR $300p, Thursday, Thursday 20th 3:00pm (3-4hours)
SAN PANCHO COMMUNITY BIRD WATCHING $300pSaturday, December 29th 7am (3-4hrs)
ENTREAMIGOS ANNUAL FUNDRAISER Thursday, MARCH 2nd!!
Look at their facebook page here!
We Thank you and the San Pancho community for your support!
Sinergiarte Art Exhibit
The evening will begin with a visual art exhibit by Colectivo San Pancho artists, live music (varying each night) and culminates with a theatrical performance "Dedalo de espejos (Labyrinth of Mirrors ) by Ariel Sainz, a final presentation of a year-long project partially funded by a grant from the national arts fund (FONCA).
Doors open at 7pm (exhibit, music and food) followed by theater show at 8:30pm. No cover.
Save the date! Thank you for supporting the arts and our unique creative community!
Birding San Pancho
How
can we help birds and bird habitats in San Pancho?
The principle of conservation is:
"We Conserve what we Love, we Love what we Know and we Know what is Shown to us".
In order to make both locals and visitors aware of the amazing bird (and biological) diversity we have in and around our village, the San Pancho Bird Observatory is promoting the project "Informative Signs for Birding Trails in San Pancho" which consists placing fully-bilingual signs printed on vinyl, in full color on both sides and mounted on wooden frame.
The signs will be placed at key public routes for bird watching in San Pancho. These signs will have the latest telecom technology by displaying "zebra codes" which will refer users to websites with maps, sponser pages and check-lists.
The aims of this project are:
1) Promoting San Pancho as a birdwatching-friendly destination, while
2) Enhancing economic development through the promotion of businesses, organizations and individua
ls who support this initiative and 3) Inspire locals and visitors on the local birds and habitat which will support the conservation of birds and their habitats through the increased knowledge of biodiversity in San Pancho.
This project already has the support of some local businesses, individuals and organizations as well as regional, national and international academic and governmental institutions supportive of bird conservation.  Birds and their habitats need YOUR help!
To learn more visit  http://birdingsanpancho.org/informative-signs-letreros-informativos/ SPBO´s website
Luis Morales
Director
Observatorio de Aves de San Pancho/ San Pancho Bird Observatory
Mobile: (52-1) 322 – 139 7242
Contacto con Luis Morales en:  BirdingSanPancho@gmail.com