Spirituality and Community News in San Pancho
Located on the Riviera Nayarit is a beautiful pueblo, and its called San Francisco, or better known as San Pancho Mexico,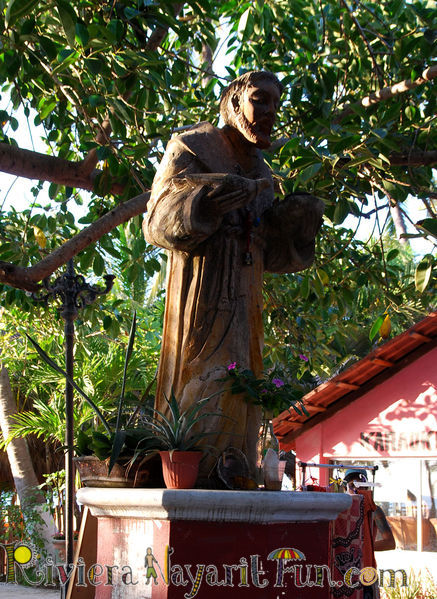 where spirituality and health practitioners and the San Pancho community day spa settings are abundant and practitioners are available for appointments when you come for your San Pancho vacation, whether it be for a couple of weeks, or for the winter season. Its nice to be able to relax and clear out old issues and cobwebs out of your body and mind, gaining a different perspective on life and living, which can help you to create more joy and happiness in your life on an every day basis.
There is also an abundance of energy in the San Pancho Community as everyone is getting ready for the winter season arrivals for tourists and winter seasonal folks. New San Pancho restaurants and other businesses have come to life, like Kathy Blue Living in Joy, and the Paraiso Coffee House, and other businesses have moved to a new location like San Pancho restaurants Maria's Restaurant and Baja Taco. Stay tuned for more information on Maria's Restaurant new location and great menu!
Check out whats new with San Pancho Birding Observatory (SPBO), the second bird observatory in all of Mexico, and right here in the San Pancho community in the state of Nayarit!
Living in Joy with Kathy Blue
Living in Joy! Energy Healing

Joy of Being
The joy of being is the only true happiness there is , it is why we are here. It comes from with in , it is Who You Are ! Feel the aliveness within you, in your body , in your senses , in your brain.
Take a moment to connect and feel your body, go within, love every inch of you, every sore spot every imperfection . From the top of your head to the tip of your toes, feel your inner pulse, the pleasure of being alive!!
Now take a piece of delicious juicy fruit like a mango or a peach. Look at it touch it, smell it, take a bite let the sweet juice fill your mouth with sensation, feel your taste buds come alive.Chew  slowly and swallow, give thanks.
Look at a beautiful rose, touch its velvet petals,admire its color and shape it's perfection. Take in the sounds that surround you, inhale it's perfume and feel the joy within you!
Joyfulness,happiness,aliveness are all about being joy with in us,happy within us, alive in us , being present to all that life has to offer. Like being aroused by a lovers touch let it wash over you, and feel the oneness with each other, Let the sensation expand and embrace that overwhelming feeling of Love!!!
Contact Kathy Blue here for more information on her amazing work!
Have a great day!
Kathy Blue
The San Pancho Birding Observatory

The San Pancho Birding Observatory, which is based on: Conservation based in Science, Education and Community Development is developing quickly in the San Pancho community. Luis Morales, who is head of the SPBO, has some information for us, and the SPBO is only the second bird observatory in all of Mexico!
The SPBO
The SPBO team is working together to bring birding in San Pancho to the next level. Our goal as an organization is to advance bird conservation through science, education and community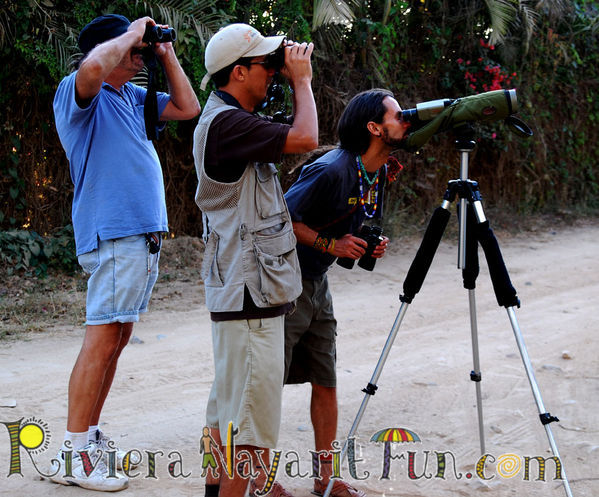 development, so in order to achieve our goals of community-based biodiversity conservation, we have planned a number of actions such as:·Providing birding tours through SPBO and no longer in the name of Birding San Pancho which was a commercial venture.
For the time being, the website www.birdingsanpancho.com will remain online to provide users with information regarding tours but eventually this information will migrate to the non-profit SPBO´s website www.birdingsanpancho.org
Weekly bilingual bird-id lectures will be offered; such lectures will be oriented both to visitors and locals. Lectures will be arranged by bird family or groups of birds by habitat so that more people in our community are able to identify birds by eye and ear! These will be FUN for everyone in the San Pancho community!
Volunteers at different locations will be enrolled in a constant effort bird-monitoring program which will allow us to estimate bird richness and abundance, as well  as the vegetation composition; this information will be crucial to inform decision makers in land management positions to promote better land use, restoration and conservation practices.
SPBO is creating informative signs at birding head trails and providing hotels and restaurants with customized brochures that feature maps to birding trails and species  checklists. These will allow tourists to be aware of the incredibly rich bird diversity of San Pancho and the region, making our area a more attractive destination for birdwatchers.So, as you can see there is a lot happening and being prepared for a great 2012-2013 season!
If you want more information on these programs and are willing to support SPBO to support this local San Pancho Community endeavor, please contact Luis Morales at birdingsanpancho@gmail.com.
Maxieventos Doris – Weddings and all Party Set-ups
When you are in love, there is nothing more romantic than a destination wedding! Friends and family alike enjoy coming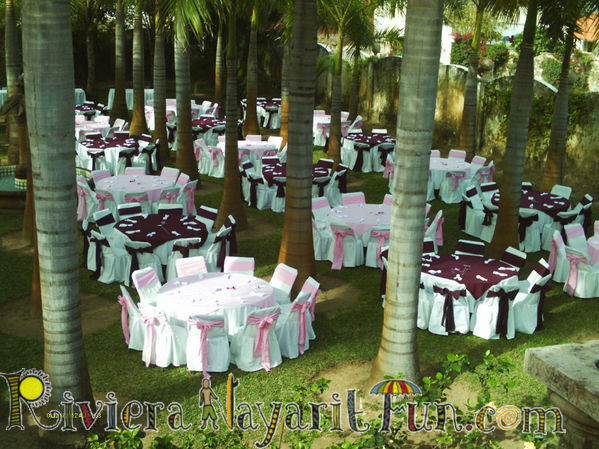 to see the people they love in a lovely tropical setting, as its a vacation for everyone! Maxieventos Doris cam help you make all of those dreams become a reality. Doris is a professional and detailed orientated individual that will see to every last detail of your wedding from beginning to finish, with the style and professionalism you expect form a wedding planner.  and will create the perfect environment in the San Pancho community for your special day.
Doris is an amazing wedding planner and has some terrific wedding set-ups. Whether its a beach wedding, or out in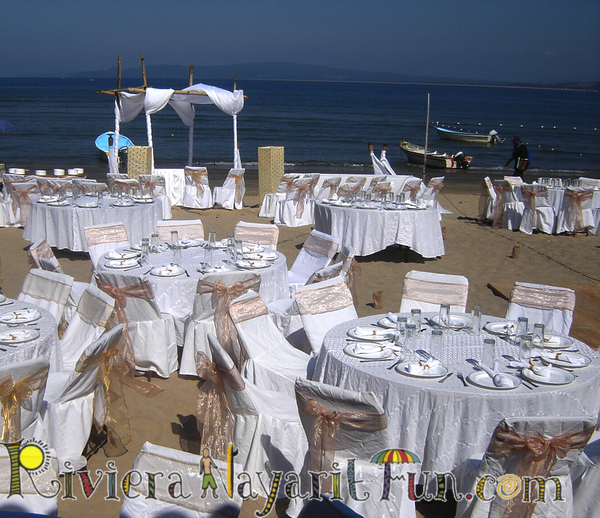 the jungle, or an indoor setting. Doris creates your vision into a reality. Being native of Mexico, Doris  and her team are professional, talented and happy people, making your special day one to remember.
What ever your celebration may be, Doris goes the extra length, and will sew and create what you are wanting, making your day special and unique.
Contact Maxieventos Doris  for more information today!
Discover the difference with Maxieventos Doris.
Because "It will be your Best Party".
The Blue Pig BBQ and Blues
We are gearing up for the this season of serving up some great BBQ Ribs, chicken, pork and Blue Cheese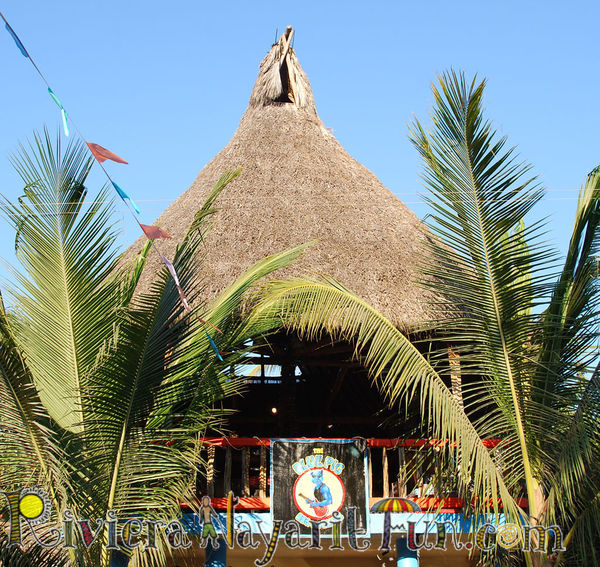 Bacon burgers, along with great blues music under the shade of our palapa.
We also host banquets and party's at our place, or your choice of location.
Come in and enjoy our live music and smokey BBQ…the best BBQ in San Pancho!
See you soon for Great BBQ and Blues in San Pancho Mexico!

RivieraNayaritFun.com and allSanPancho.com
From all of us at Riviera Nayarit Fun and All San Pancho we wish you many blessings, ans also thank you for supporting allSanPancho.com and RivieraNayaritFun community sponsors and free listing members.
It is truly a blessing to be able to live here all year around, and supporting the wonderful San Pancho community.
Please contact us for a free listing, or to become a sponsor. We welcome you, and want to support your local business or rental, every week all year long with articles about your business, linking to your ad and business photo gallery.
Blessings of Abundancia for everyone!
Cat Morgan / Owner of Riviera Nayarit Fun Regional Network,
Cat@ RivieraNayaritFun.com
See ya on the Beach!