San Pancho Community Health & Alternative Healing
on the Riviera Nayarit
The San Pancho community, (San Francisco, Nayarit) located on the Riviera Nayarit in Mexico, offers several great San Pancho community Health
and Healing Alternative Healing therapists that are ready this season to help your move through the shifts and changes that happen in our lives. Whether it be a Yoga Meditation Retreat, Energy Healing or learning how you can manifest and create what you want in your life, these San Pancho Community Health therapists can help!
Click on the colored links, as they all lead to more information and you may also want to check out  the RivieraNayaritFun Photo Galleries!
San Pancho Community Health
Can I tempt you in a San Pancho community health yoga meditation class? Perhaps an Energy Medicine Healing session, clearing away emotional trauma and old thought patterns. Or, how about something more formal like some San Pancho community health coaching? Do you dare to dream big? Be a participant in a Manifesting Your Dreams seminar.
The San Pancho community health and healing alternatives are alive and well!  We have an Energy Med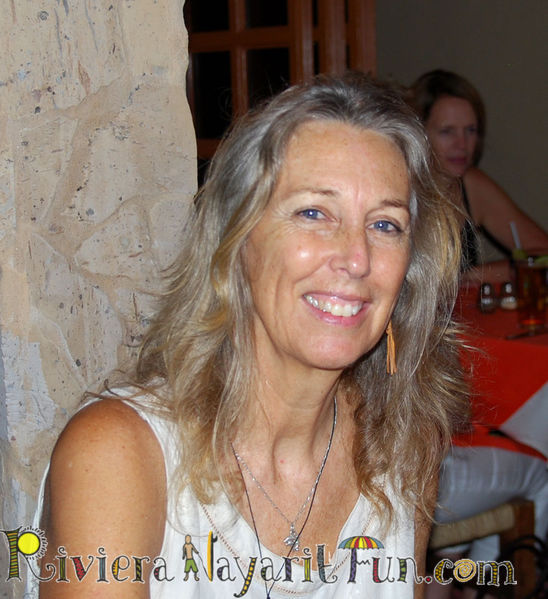 icine Healer, Kathy Blue, who lives in joy and love.
Living in Joy
Kathy is a certified Bars instructor and facilitator, certified in Access Consciousness, certified in Reconnective Healing work and loves to help people stay in joy and love by healing their emotional triggers. She is truly a joy in life, and and help you to create joy in your life as well!
Another delight in our San Pancho community health and healing circle, Neil Goldhar, has
a winning smile and loves to help people realize their dreams. Neil Goldhar has learned to overcome the negative small talk we face on a daily basis and can help others to do the same with Manifest Your Dreams seminars.  Since the age of 7 he has been taught self empowerment strategies where later he developed a model on manifestation called The Triad of Empowerment. Neil can come to your home for a private seminar and for smaller groups as well!
Creating daily patterns of health and healing is important, and one way to start a new pattern of health is by practicing your yoga and meditation on a daily basis. Discover an Ancient Art of Well Being Retreat. This course
is for everyone! It is not a hard yoga practice, but combines yoga, breath work along with meditation to bring your mental, emotional and physical bodies into balance.
San Pancho community health yoga meditations for a daily practice can beautifully transform oneself through an art of core strengthening, gentle stretching, breath work along with a positive guided meditation centered around mindfulness of gratitude.
The San Pancho community health yoga retreat can even be brought to your doorstep if you are seeking a private setting, or if you have friends that you like to meditate with.
San Pancho community health and alternative healing is quickly becoming recognized by tourists and locals alike. Check out these amazing San Pancho alternative therapists and get on track with your spirituality and health to feel great and live great. If your looking for a Zen type of rental in San Pancho click here! You deserve it!
Discover the San Pancho community health and healing, Relocate to the Riviera Nayarit in Mexico for life!