The New San Pancho Hostel Rental in Mexico
There is a new San Pancho Hostel rental that has recently opened their doors and welcomes people to come on over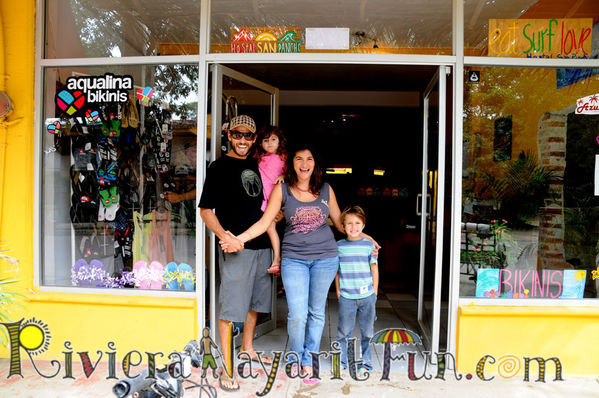 and check them out! San Pancho is located on the beautiful and amazing Riviera Nayarit in Mexico, where the jungle meets the ocean. The San Pancho Hostel rental is located under the San Pancho rental Refugio de Sol Bed and Breakfast, on the right side coming into town. The San Pancho Hostel rental is having a special this weekend, which is perfect timing with the San Pancho Music Festival coming up on Friday, Saturday and Sunday.

The San Pancho Hostel Rental is Now OPEN!

The San Pancho Hostel rental special for this weekend is book your room for Saturday, and get Sunday FREE! And, also have a late checkout on Monday! Now, that's a sweet deal!Click here to leave them a message  or give them a call to reserve your space. If you feel that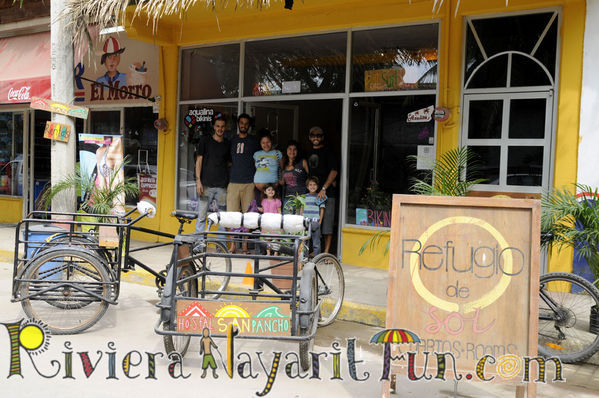 you would like a separate and more privater room, the Refugio del Sol has a lovely Bed and Breakfast upstairs, serving organic food. Another extra added bonus is that they have free bike rentals for your use while staying at the San Pancho Hostel rental, or the Refugio de Sol Bed and Breakfast. They are great for getting around San Pancho for shopping and going to the beach.
The San Pancho Hostel rental also has opened a San Pan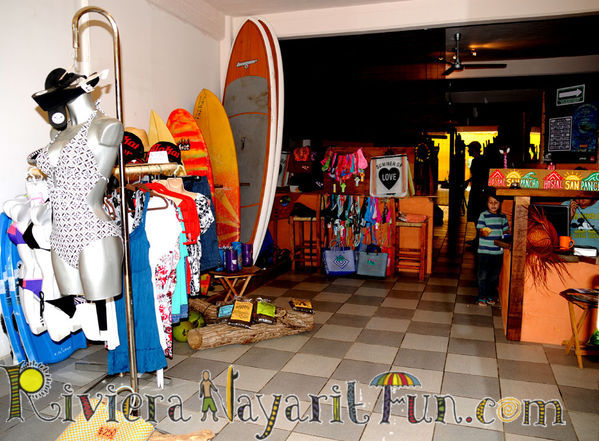 cho Surf and Beach Shop in front, with tons of great bathing suits, surf board rentals, fins and masks, fins for Boogie Boarding…and so much more!
Stop by and check them out and say hello!
San Pancho Music Festival 2013
This year Friday, Feb. 22nd through Sunday, Feb. 24th in San Francisco, Nayarit, or better known as San Pancho, Mexico, is the San Pancho Music Festival. They are celebrating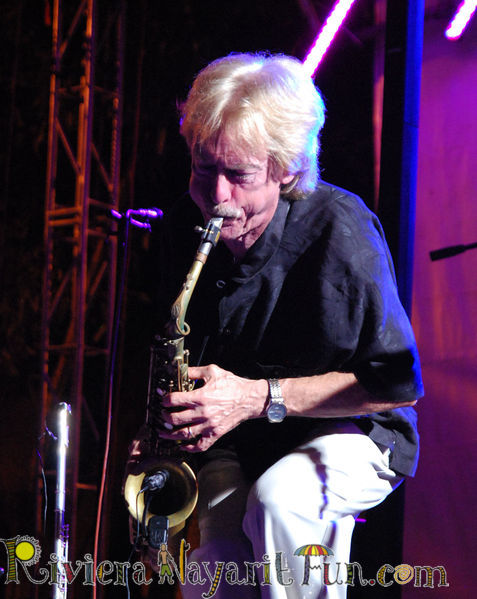 their 13th year, and as always there will be no charge to the public due to the gracious contributions of the performing artists. The event will take place at the Plaza del Sol, right off of main street on the left as you come into town.
The Music Festival will feature performing artists from the region of Riviera Nayarit, Mexico, as well as musicians from the United States and Latin America. The event will begin at 5pm each day, with performances up until
11pm each night. The schedule below has been confirmed, but last minute changes to the performances is possible. Click here are some great photos from last years event….
Remember, the Music Festival is free of charge, and it is mostly festival seating. So
bring your chairs and coolers to enjoy the evenings of wonderful music under the stars. There will be food vendors with tacos and Mexican fare for sale, and the liquor store is right across the street.
Friday 2/22
5pm – Folkloric Dancers
5:45pm – Juan-Ted (rock-n-roll, blues, pop, guitar)
6:30pm – Frida's Eyebrow (blues, folksy ballads)
7:15pm – Pantera Fantasma
8pm – Dave Fisher & the 8 O'Clock Band (folk, ballads, guitar)
8:45pm – Los Bertos y Las Muses
9:30pm – The Duvalin Band (classic rock, pop)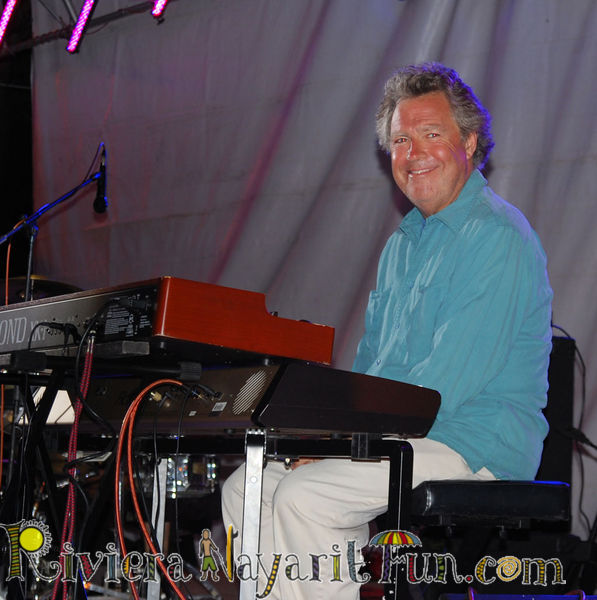 10:20pm – Atrakadero (Latin ballads and Banda)
Saturday 2/23
5pm – Leonardo (Swedish hang)
5:45pm – Joe Hadlock (jazz, pop, keyboards)
6:30pm – Uiok and Friends (classic, new age, pop)
7:15pm – Werther Ellerbrock (blues, pop, rock, guitar)
8pm – Jeff Oster (smooth jazz, trumpet & fluglehorn)
8:45pm – Steve O'Connor & Doug Robinson (jazz, keyboards)
9:45pm – Banderas Bay Jazz Allstars (jazz)
10:15pm – Jam Session
Jeff Oster, trumpet
Chas Eller, keyboards
Bryan Savage, alto sax
Steve York, bass
Werther Ellerbrock, electric guitar
Lazaro Poey, drums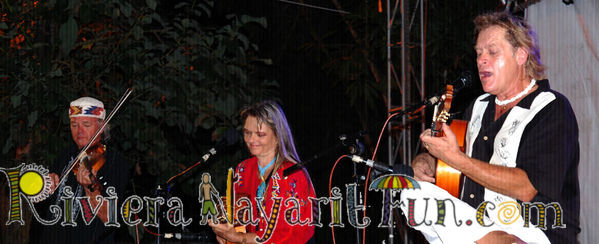 Doug Robinson, melodica
Steve O'Connor, acoustic guitar
Sunday 2/24
5pm – to be announced
6pm – Luna Rumba
7pm – Tatewari (flamenco)
7:45pm – Beto, Carlos, and Carlita (traditional ballads)
8:15pm – Latcho & Andrea, The Blonde Gypsies (flamenco, gypsy boogaloo)
9:15pm – Los Compas (Nortena music, Latin)
10:30pm – Mariachi / folklorico
Come on over to San Pancho to celebrate the 13th Annual San Pancho Music Festival this weekend, from February 22nd through the 24th. Its always a great time!
Book your San Pancho Hostel rental or the Refugio de Sol Bed and Breakfast. These are both very new, clean and affordable San Pancho rentals. Their location is very convenient as its right down the street from the music festival on main street.  It's hard to beat the price of a 2 for 1 deal!
Discover San Pancho and the new San Pancho Hostel rental, San Pancho rental Refugio de Sol Bed and Breakfast, and the San Pancho Surf and Beach Shop, all on the beautiful Riviera Nayarit in Mexico!