San Pancho Community Life in Mexico
San Pancho or otherwise named San Francisco, is a quaint town near the mountainous Sierra Madre Occidental on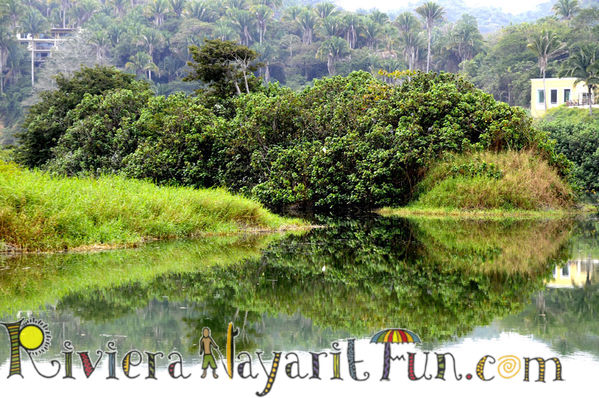 the Riviera Nayarit in Mexico. This San Pancho pueblo is considered to be a cultural destination of the Riviera Nayarit as it maintained over the years a traditional Mexican heritage.
The weather was getting cooler, however over the last few days it has really warmed up again! The clean San Pancho beaches and estuary are a lovely place to stroll and enjoy the wildlife. San Pancho life is relaxing and the perfect place for a Mexico vacation.
There is a lot of activity going on in San Pancho! Events, with several new businesses and turtle releases every day! The San Pancho Music Festival is coming up, and the Escuela del Mundo, A.C. non profit preschool and elementary school is having their fundraiser on the Feb 4th. Check our allSanPancho.com calendar of events for San Pancho community events. Click on the photos and links for more information and more fun pics!
A Night of Flaminco!
TAPAS & PAELLA
Noche
de Flamenco – Night of Flamenco is a benefit for Escuela del Mundo, A.C., which is a non profit preschool & elementary school here in San Pancho. it all happens on February 4th, and the cost is $300 pesos per person, starting at 6:00 pm at the Restaurant La Playa down on the San Pancho malecon. Tapas will be made by the parents, and the paella will be made by El Paellero catering.
Performances by Grupo Alegria, Flamenco Company from Guadalajara plus guest dancers from Puerto Vallarta Flamenco schools.Tickets on sale at the school (ESCUELA DEL MUNDO 311.258.4441) or at the door the day of the event.
Entry includes a welcome Sangria, tapas, paella dish and live Flamenco performances. Cocktail / Wine also available for purchase. Proceeds of the event will go towards helping our scholarship program for native San Pancho families attending pre-school and elementary. Escuela del Mundo appreciates the support of La Playa restaurant for donating their space.You may also check out their facebook page at http://www.facebook.com/escuela.nayarit?ref=ts&fref=ts. Support our San Pancho school and enjoy an amazing show and delicious tapas & paella. See you there!
San Pancho Turtles and Project Tortuga
In the dark of night on November 28th, 2012 an Eastern Pacific Leatherback crawled out of the sea, nearly undetected, and left her eggs buried deep in the warm sand of  San Pancho. This was only the second time in 15 years that a Leatherback  (Dermochelys coriacea) has nested on this shore, and sadly….. it may very well be
the last time.   Ever.   Most scientists agree that Leatherbacks will be completely extinct in the Eastern Pacific in the next 10-20 years.  In 1985 there were an estimated 110,000  female Leatherbacks.  Now estimates stand at less than 1,000.  That's a 99% loss of population in less than 30 years.  This nest represents this species' last desperate grasp at survival as it slides rapidly and unavoidably into extinction.  Considering that these creatures have circumnavigated the globe for the past 200 million years– that loss is brutally quick. And brutally final.  Survival techniques that have worked since before the time of the dinosaurs no longer work. The pressures of over-fishing, drowning in nets, entanglement in trash, ingestion of plastics, boat collisions, pollution, beach erosion and climate change have happened so fast the Leatherbacks have been unable to adapt.    When (and if) these eggs hatch –those hatchlings must survive for 15 years before they are old enough to reproduce. The facts are sobering and depressing, indeed, but on the other hand we can choose to view this nest as a beautiful gift and an incredible opportunity to catch a last glimpse of one of nature's amazing miracles.  The nest should hatch sometime between today and February 10th and we are asking everyone on the beach to help us watch for the hatchlings.  Please call Grupo Ecologico de la Costa Verde anytime 24/7 if you see the nest hatching.  Landline: 311 258-4100 or Cell 322 202 1576.   You can follow us on Facebook at San Pancho Turtles or visit our website at www.project-tortuga.org
For more information about the turtle program, visit our website: http://www.project-tortuga.org/index.html
Or you can see our day to day work on Facebook at: San Pancho Turtles  
https://www.facebook.com/pages/San-Pancho-Turtles
http://www.project-tortuga.org/index.html  
https://www.facebook.com/pages/San-Pancho-Turtles/ 
Thank you for your support.
San Pancho Music Festival
The dates have just been released for the San Pancho Music Festival taking place between Friday February 22 through
February 24 2013.  The best part is there is no charge to the public. The San Pancho Music Festival is celebrating it's 13th year and feat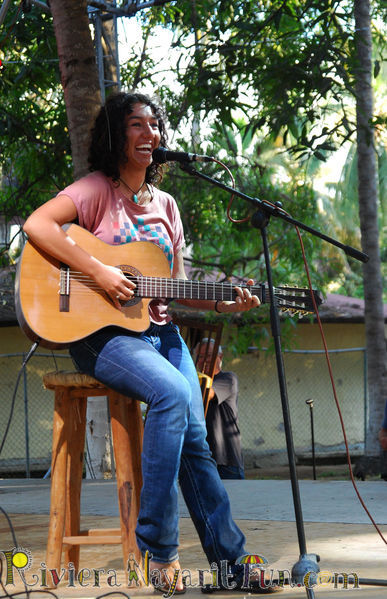 ure different musical artists from the Riviera Nayarit.  Other musicians will arrive from the United States and Latin America. The show will be scheduled from 5pm-11pm every night during the San Pancho Music Festival.
In 2012 Plaza del Sol went through some renovations to accommodate a new stage and create a better entertainment area.  Renovations included restrooms, the portico and the landscape.
The Plaza is now better suited for the ever increasing crowds drawn to the community celebrations and festivals.
For the latest updates to the performance schedule, or for further details on the event's history and directions to Plaza del Sol, please visit the Music Festival website: http://sanpanchomusicfest.wordpress.com
Maria's Restaurant and Bar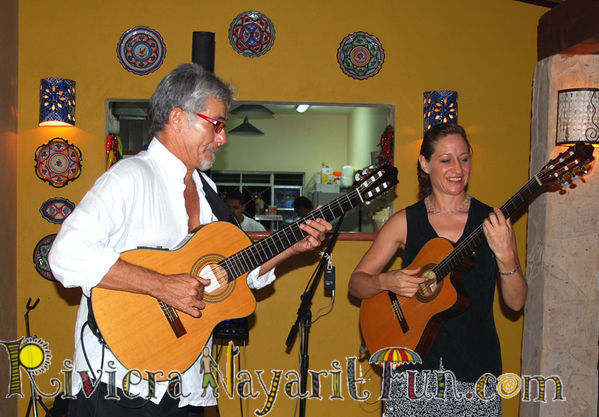 During your stay in San Pancho you may want to check out some of the local cuisine. You will want to stop by a locals favorite Maria's Restaurant & Bar. Alfredo and Zoe play their Latin style music every Friday. They are open for breakfast, lunch and dinner with a full bar and nice wine selection.
San Pancho Rental Refugio del Sol B&B
San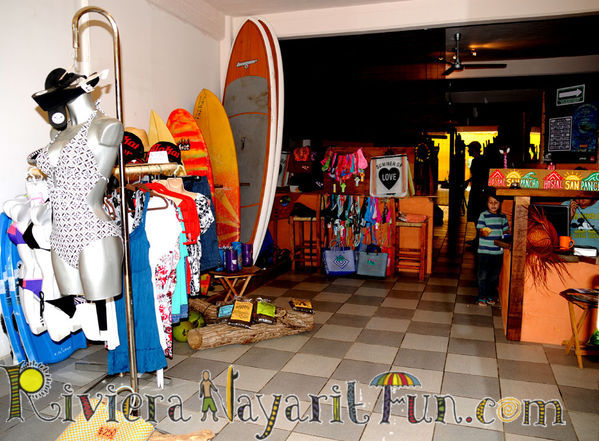 Pancho also has a new San Pancho Hostel, the new San Pancho Surf & Beach Shop is part of Refugio del Sol Bed & Breakfast. they are finishing up the final touches, and will be open next week. They also have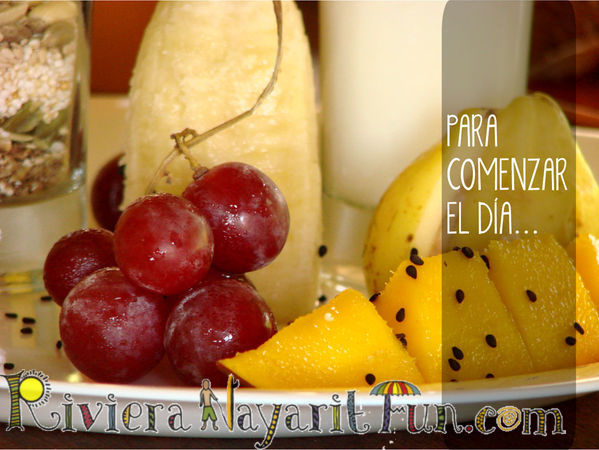 a new San Pancho  Surf Shop with surf board rentals, boogie board rentals with fins, and really nice bikinis, surf shorts and rash guards available. Refugio del Sol Bed and Breakfast and the new San Pancho Hostel offer free bikes to get around town with, and a wonderful organic breakfast with their rentals. Come and stay in a beautiful and loving environment at Refugio del Sol, and the new San Pancho Hostel and enjoy your San Pancho vacation.
La Patrona Polo Club and Ceci Rosas Horseback Riding and Vaulting Lessons
We welcome Ceci Rule as a new sponsor with us! Horseback Vaulting is Gymnastics and yoga type poses on top of
a horse! Its fun for the children and young adults. Really, for everyone
who loves horses and having fun! Vaulting is gymnastics and dance on horseback, one of the best ways to introduce people to equestrian sports. Its a perfect way to learn balance and trust.Vaulting lessons are taught by Ceci Rosas Rule, who is an expert horsewoman. Ceci taught Vaulting and Equine Instructor in the Country Club in Guadalajara. She also created their own school of Horseback Vaulting and psycho-motor skills for children and adults that need help in this area. She also has an introduction
on program for babies to the equestrian world and also created the sport of horse Pilates, with knowledge of Vaulting. Riding lessons are 260 dollars a month which entails 2 weekly lesson with Saturday being a long instruction day. Discover how much fun Horseback Vaulting lessons can be with Ceci Horseback Vaulting San Pancho at the La Patrona Polo Club. Contact Ceci at 332-227-3439 for more information.
The La Patron Polo Club in San Pancho has a lot of events going on. This Saturday, January 26 is the big Polo Cup 2013 event! Every Friday they also have a happy hour at the restaurant with live music.  Check out their schedule of events for polo and more on their website: http://polovallarta.com/
San Pancho Healing Circles
San Pancho also has a spiritual circle for all different kinds of healing. Enjoy a good San Pancho yoga meditation session
, a seminar on manifesting your dreams.
Get together with Kathy Blue for a session on releasing emotional triggers so you can feel joy in your daily life. The new office is now open downtown. Letting go of life's limitations, listening to great music and enjoying great food can all be accomplished in San Pancho.

EntreAmigos
Support our local schools and events at the San Pancho EntreAmigos. EntreAmigos schedule is quite full. One workshop
coming up is COMMUNITY BIRD WATCHING on Saturday, February 9th at 7am for $300 pesos.
Come and see multitudes of bird species that inhabit San Pancho´s estuary and jungle. This is a unique opportunity to watch these birds in their natural habitat. Bring comfortable clothes & walking shoes.
If you are in San Pancho, come see our bodega, it is a magical place, full of hope and laughter.
We are located in Ave. Tercer Mundo #12 and are open Monday through Friday from 10 to 6 and Saturdays from 10 to 2. Guided tours can be scheduled please ask at the front desk.Check out our events on our site: http://entreamigos.org.mx/We are are looking for volunteers and support. Thank you!