Community of San Pancho Celebrates Life
San Francisco, or more commonly known as San Pancho, is located on the Riviera Nayarit between the towns of Sayulita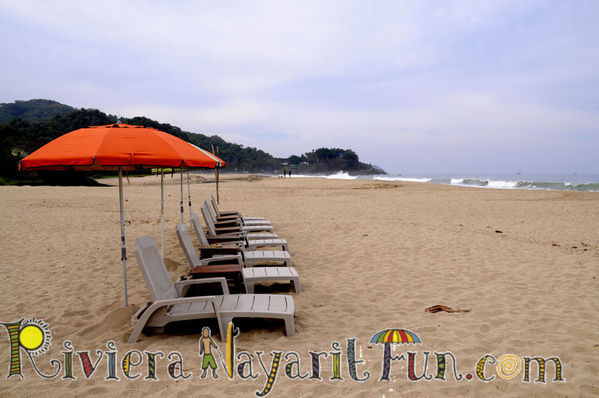 and Lo de Marcos in Mexico. San Pancho is a small pueblo and is entirely sub-tropical, producing a very rich diversity of life in the waters, on land, and in the air. There is a beautiful estuary at the south end of the pristine San Pancho beach. With the town's population of just over a thousand people, San Pancho boasts the support of a tremendous Eco-community that is enthusiastic and successful. Scores of different mammals, reptiles and ocean life are actively protected and managed by the broad diversity of people who lovingly call San Pancho home.
Please click on the photos with our logo to see more fun photos, and the links to discover more about our sponsors. Gracias!
Project Tortuga
For nearly twenty years, the San Francisco-based Costa Verde Ecological Group has supported attempts to increase
the critically low sea turtle population, and has had much success, including the Leatherback sea turtles which are critically endangered
and extremely rare. They had great success this season!  All seven species of sea turtles are endangered and it is illegal to hunt them but many of them are killed accidentally by nets, swallowing hooks, swallowing trash, getting hit by boats, or ….un-accidentally for meat.
On the left is a Leatherback turtle returnin to the ocean after laying eggs. The right photos are the baby turtles just released and heading out to see for their new life adventure.
Check out their website for more information about these turtles and how you can help at http://project-tortuga.org/purpose.html
San Pancho Bird Observatory
Over 500 species of birds live and migrate through the vast array of trees in the mountains and jungles.
The
SPBO provides bilingual bird ID training for locals and visitors alike.
Weekly lectures on bird ID. Each lecture is focused on a specific bird family or group.
Through an active process, participants get to learn the identification of bird species of the area including main plumage characteristics, calls/songs, habitat type and others identification skills. This program is oriented both to a local audience and to visitors thus SPBO promotes a cultural exchange thru birds. Find out more about bird watching tours at http://birdingsanpancho.org/.
Entreamigos
Entreamigos strives to achieve its mission to increase learning opportunities for children and families in San Pancho
through the implementation of educational programs based on principles of interaction and collective community service and action. The vision  of Entreamigos is to provide the children and families of San Pancho with the skills needed to contribute to their changing communities in a positive way. Entreamigos is funded primarily by the private donations and relies heavily on the support of volunteers.
They also have a store with all kinds of recycled products and other fun items. Visit the restaurant for breakfast or lunch as a way of supporting Entreamigos!
Their next outing coming up is:
Orchid Farm Tour at 2pm on March 28th.
Meet at Entreamigos and visit the amazing orchid farm, a hidden gem located in the jungle. This guided tour takes you on a walking trip through one of the most complete collections of orchids in Mexico and on of the only places where you will see orchids in a completely natural environment. Please wear comfortable clothes and good walking shoes, and plenty of water.
Check out Entreamigos website : http://entreamigos.org.mx/ for more information on how you can help!

San Pancho Events and Sponsors
San Pancho Capoeira Art Festival
For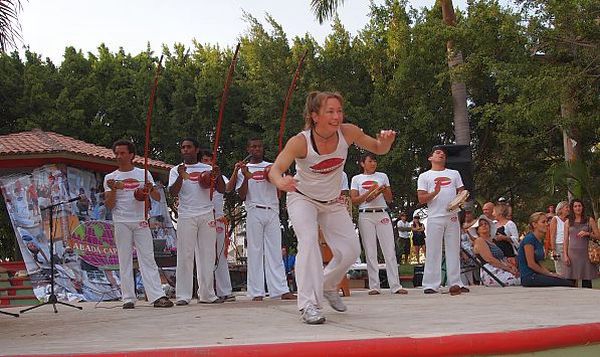 the second consecutive year Riviera Nayarit has attracted the great Capoeira masters, who will offer workshops, baptism ceremonies, rodas, and the culture of this popular and rhythmic martial art in San Francisco, or better known as San Pancho, Nayarit, from March 21st through 24th, 2013.
This time the event will assemble approximately 300 participants from all over Mexico, who are seeking to create partnerships to share the knowledge of all the Abadá Capoeira groups in Mexico, as well to strengthen environmental awareness and reaffirm the presence of Abadá Capoeira, which already has 100 local members.
The rodas, the baptism ceremonies, and the workshops will be led by the guest instructors and will try to promote Arte Capoeira as the main activity of this event, together with a series of workshops to grow organic gardens, in order to generate a greater environmental awareness among all participants.
(Content and photo Curiosity of Banderas Bay News.)

Ceci's Horseback Vaulting San Pancho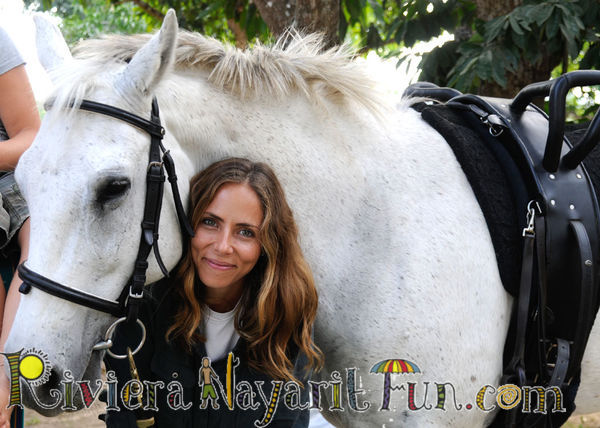 Discover how much fun Horseback Vaulting lessons in San Pancho can be with Ceci Horseback Vaulting San Pancho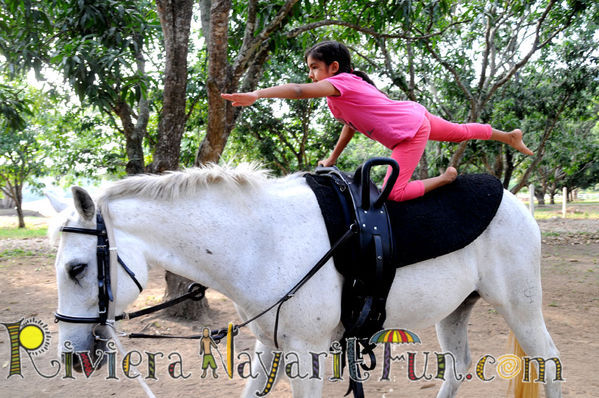 at the amazing La Patrona Polo Club.  These horseback riding lessons are valuable as they help children and adults with their balance, coordination and motor skills. Its also a lot of fun!
It all takes place at the beautiful La Patrona Polo Club. Ceci is a professional instructor for all ages. Contact Ceci today!
San Pancho Spring Weddings with MaxieVentos Doris
Maxieventos Doris is a company founded in January 2007.  Doris is a serious, honest and responsible wedding planner,
business woman, mother and wife. She is devoted to her clients, with a superior eye for detail, organization and all over event coordinating and organization. She understands how special your event is to you! Whether you desire a beach wedding, jungle wedding or indoor wedding Doris does it all!
Springtime is a perfect time for a San Pancho wedding on the Riviera Nayarit. Pricing is lower for rentals after Semana Santa (Easter) and the weather is warm with rains not starting until June. You will feel like you have the beach to yourself! Discover MaxieVentos Doris…Because it will  "Be your Best Party"!
San Pancho Rentals
A lovely zen atmosphere, Refugio de Sol Bed & Breakfast San Pancho Rental located on main street; minutes from downtown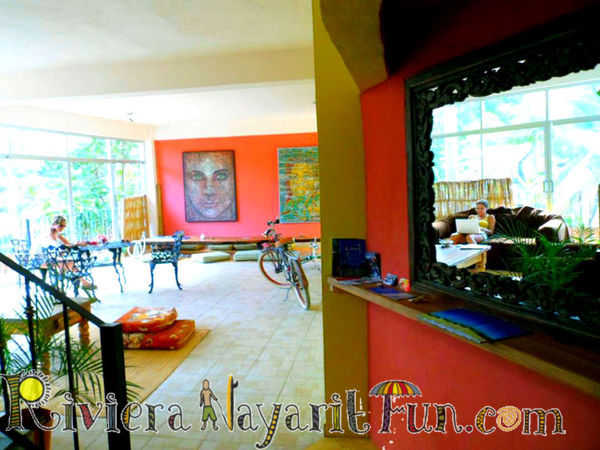 and the playa and comfortable distance for walking. Conveniently, there is a market next door and a coffee, "Sweet Sisters," at the corner, and it is a beautiful garden atmosphere. they offer free bikes to cruise around town.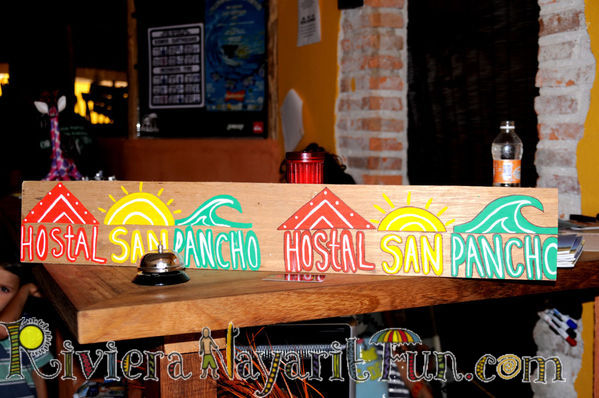 Every morning enjoy an organic meal in a spacious easy living area. Refugio de Sol Bed & Breakfast San Pancho Rental offers an experience that is synchronized with San Pancho – beautiful, quiet, comfortable, and authentic.Refugio de Sol is truly a haven of tranquility, good vibe, and comfort at an economical cost.
They also have the San Pancho Hostel available downstairs, along with the San Pancho Surf and Beach Shop.  Join us for an affordable stay in beautiful San Pancho, where the jungle meets the ocean on the Riviera Nayarit in Mexico.
Maria's Restaurant and Bar
Maria's is a local favorites here in San Pancho. Join them for breakfast, lunch and dinner. They have a nice wine selection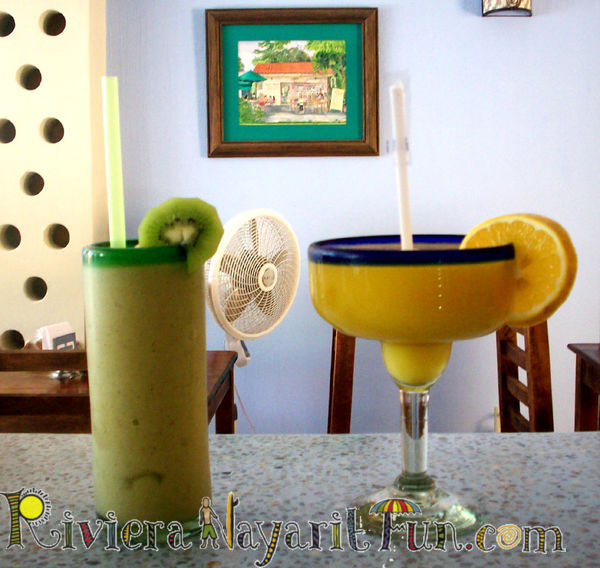 and a full bar mixing up your favorite drinks, along with great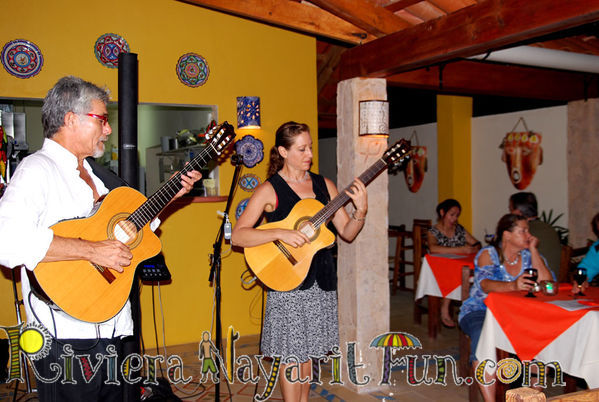 smoothie concoctions! Every Friday from 7-9pm Alfred and Zoe play amazing guitar music and it is recommended to have a reservation. They have outdoor seating as well as a lovey ambiance inside.  A family owned and operated San Pancho restaurant…stop by and say hello to Andres and Maria. Chef Andres cooks with love and enjoys creating delicious cuisine, and manages the kitchen, and Maria takes care of the restaurant and bar, along with their lovely staff. Delicious cuisine, a full bar, fair pricing and magical music…what more can you ask for?
Living in Joy
Kathleen Blue lives in San Pancho and is a Energy Medicine Healer. She lives in each and every moment in the energy
of Joy and Love. She is certified in Access Consciousness and Certified Bars Instructor and facilitator.
She is also Certified in Reconnective Healing work, a very powerful energy healing modality.
Kathy lives in San Pancho all year around and is available for appointments. Connect with Kathy Blue to become more present and life life with joy and move forward with your life.
Semana Santa
On Sunday, March 24, 2013 Semana Santa officially begins on the Riviera Nayarit and all of Mexico.
Semana Santa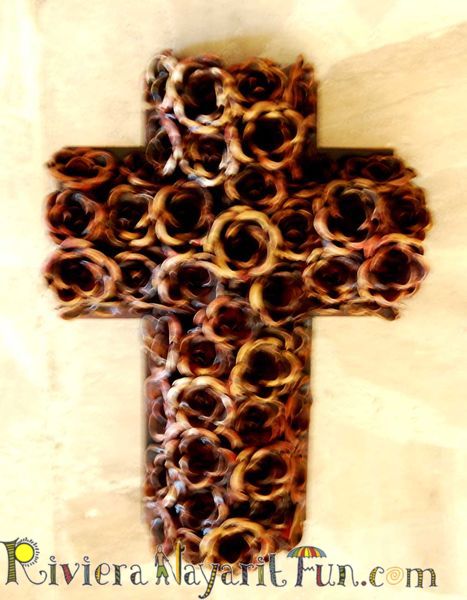 (Holy Week) is the week before Easter, from Palm Sunday to Easter Sunday, March 31st. Semana Santa is the most popular Mexican holiday on the calendar. This is an important holiday in the church calendar because it is the celebration of the resurrection of Christ. Since Mexico is predominantly a Catholic country, Holy Week is a very important, and honored.
Many people and students are starting their spring breaks on March 22,  and workers are incorporating a week of vacation time to extend the holiday into the following week, creating two weeks of holiday.
Due to the fact that this is a national holiday for Mexico, everyone gets the week off, and they love to come to the beach, camp, eat play and drink to celebrate.