San Pancho Weekend Fun
Spring is in the air in San Pancho, Nayarit. The temps are warming up, with still about one month left until the summer rains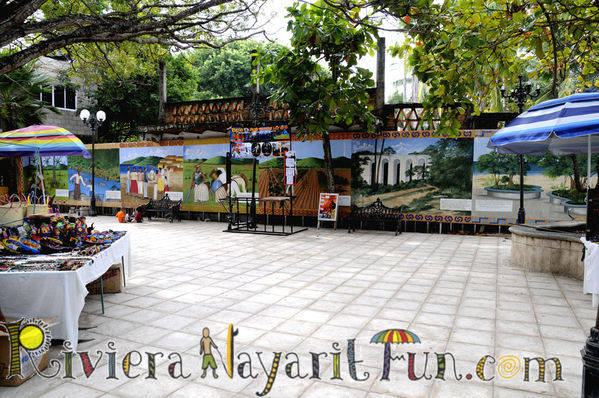 come making it the perfect time for a vacation or weekend get-away from the Puerto Vallarta and Mexico City areas.
The clean beaches and beautiful estuaries are a big attraction in San Pancho, and this time of year you practically have them to yourselves! Stroll down main street to the malecon and on down to the beautiful estuary located at the south end of the San Pancho Playa.
Another good reason to visit San Pancho this time of year is that the cost of rentals goes down, and summer specials are in the air.  San Pancho is located just North of Sayulita and Bucerias, and only about an hour from the Puerto Vallarta airport.
Maria"s Restaurant and Bar
A locals favorite San Pancho restaurant Maria's Restaurant & Bar are open all year around for your convenience, serving breakfast
lunch and dinner. The only day they are closed is on Wednesdays.
This San Pancho Restaurant is family owned and operated, a locals favorite for 5 years, and now with the new location on main street with outdoor seating makes Maria's one of the sizzling hotspots of San Pancho.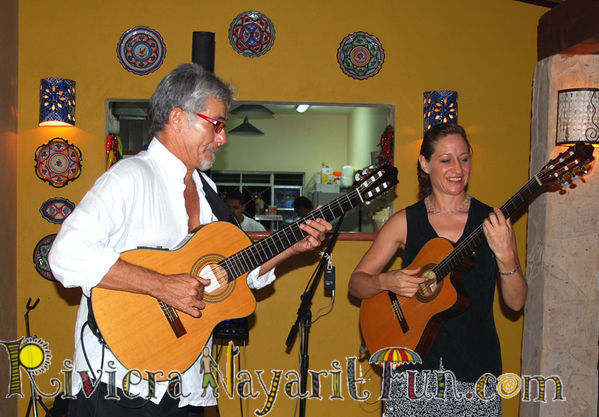 Every Friday Maria's has live music with Alfred and Zoe ( the Mango Duo ) working their guitar magic…a must see show! Tonight they are every Friday from 7-9pm and reservations are recommended. You may call 01-311-258-4439 or use the contact form here.. Come and enjoy delicious food and spirits, great guitar music and a fun evening out with friends and family.
The Eco Conscious Festival of Art in San Pancho
May 2nd, 3rd, 4th are the dates for the festival. A full weekend of fun and activities.
This festival has several purposes:
1. Generate environmental awareness through art: d exposure well 3 is a sample d art (painting, sculpture, furniture,
object art, craft, installation, clothes …) made ​​with reused and recycled materials
2. Promote WAREHOUSE THEATER, a space for the performing arts in San Pancho where local artists are supported; national and international artists in various fields.
3. Build bridges and partnerships between cultural community of San Pancho, Sayulita and surrounding areas.
4. Continue the work cultural promotion for 7th year with the Collective San Pancho, this time in collaboration with the Teatro Bodega team and club team Sayulita Beach Shrimp.
5. Keep the winery 3 as a multidisciplinary space, home of artistic and cultural activities promoted by the Colectivo San Pancho.
Thank you! for your community support, and see you this weekend!

San Pancho Rentals
Many rentals close down for the winter season. Finding the right place to stay on your vacation or weekend getaway is important. Here are a couple of rentals that will suit your needs and your budget.
Refugio de Sol Bed & Breakfast serves a wonderful organic breakfast, has new beds, clean rooms with an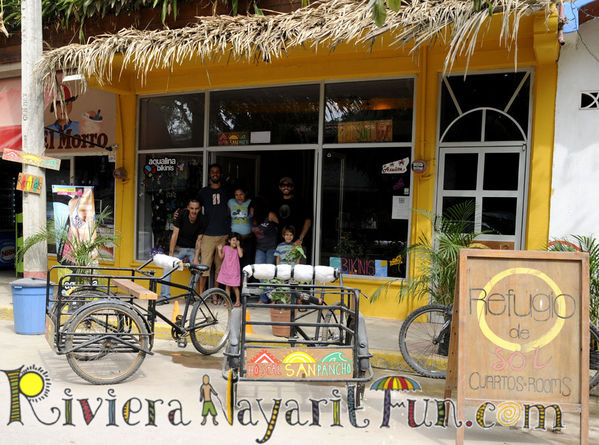 Eco/zen atmosphere.
The San Pancho Hostel is located beneath the Refugio de Sol Bed and Breakfast.
The San Pancho Surf and Beach Shop is in the front, with plenty of fun suits, board shorts, gear and surf rentals.  are Several bunks that are perfect for folks coming to surf the weekend, or need a place to crash on a budget.
Clean, affordable and run with love and beauty. Contact Axel and Sol today.
Living In Joy with Kathy Blue
Whether living here all year, 6 months or on your annual vacation, having an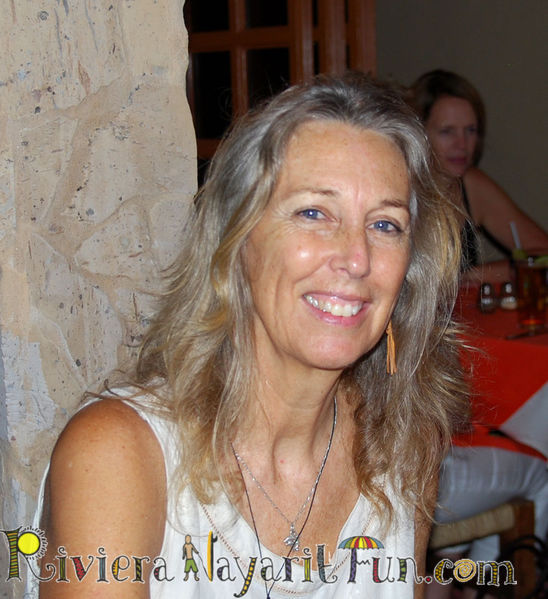 energy healing session while away can help you to change your perspectives about life. Sometimes it a good thing to do to help you shift more in the direction your looking for in your life.
Kathy Blue is a certified Access Consciousness practitioner and instructor. Click here for more information about the amazing "Bars" work, and vibrational healing that Kathy offers. Her office is just off main street down from Entreamigos. She is a San Pancho resident living here year around. Use her contact form with any questions you may have. Do something good for yourself and clear out that old baggage. The days of suffering can be over!
La Patrona Polo Club Horseback Riding Lessons
Ceci's Horseback Vaulting San Pancho
Have you wanted to learn how to ride horses? For yourself or your kids? Discover how much fun Horseback Vaulting lessons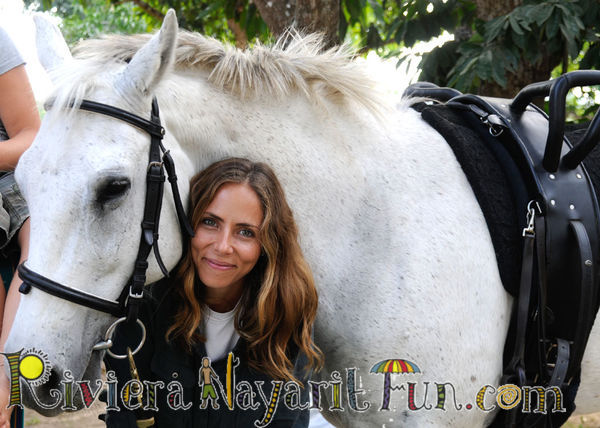 or San Pancho horseback riding lessons in can be with Ceci Horseback Vaulting San Pancho. It all happens at the amazing La Patrona Polo Club.
These horseback riding lessons are valuable as they help children and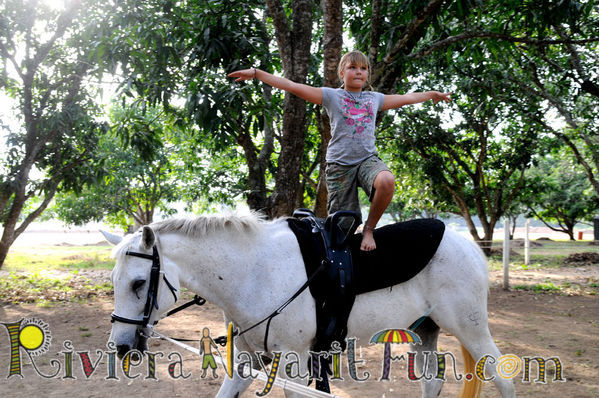 adults with their balance, coordination and motor skills. Its also a lot of fun!
Ceci is from Guadalajara Mexico. A professional horseback riding instructor, Ceci has created a Pilates program for vaulting on horseback. San Pancho Horseback Vaulting lessons are a perfect way to be introduced to the world of horses for children and adults alike. Your children will be amazed at what they can achieve, and have fun!
Drop Ceci an email and discover Ceci's Horseback Vaulting San Pancho at La Patrona Polo Club today!