Hola San Pancho! We have finally seen some rain these last few days, and things are already starting to look a bit more green!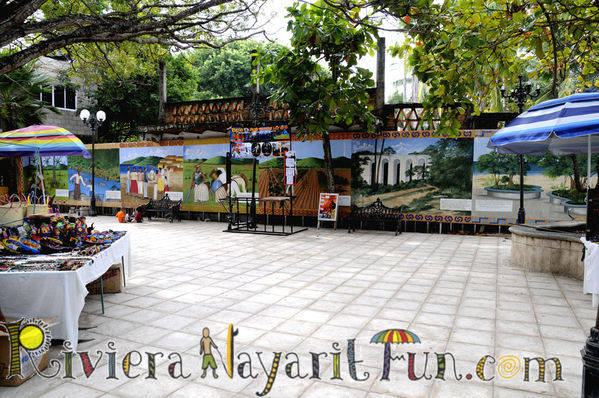 Today is the summer solstice, and the Super Moon, which is when the moon is closest to the earth. Perfect for photos!
Today's weather was clear and sunny, but now the afternoon skies are filling up with dark clouds and noise of the thunder booming in the distance. It looks like more rain is in our forecast. I hope we will be able to see that "Super Moon" later this evening.
This is a photo of the San Pancho Malecon, and the wall mural where a story is told. You can find vendors set up here by the playa with their wares for fun shopping, most of which are made by hand.

San Pancho Rental Refugio de Sol
If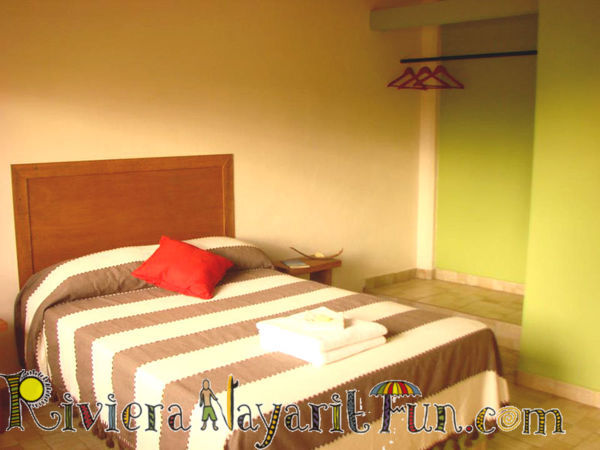 your looking for a summer rental why not try the San Pancho Hostel, or Refugio de Sol Bed and Breakfast? Their breakfast is a delicious all organic fare.
With bikes and carts to travel to the shops and beach, this San Pancho rental can't compare for service and kindness.
The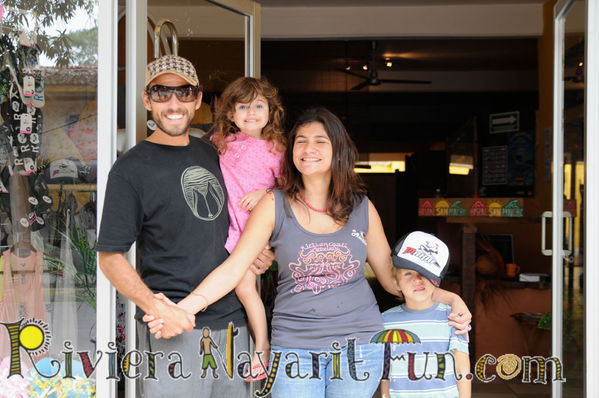 new San Pancho Surf and Beach Shop is located below Refugio De Sol and in front of the San Pancho Hostel has board rentals, snorkeling gear and really nice swim suits.There is also a different variety of things in the shop to check out! Stop in to say hello…

Maria's Restaurant and Bar
Dining
out at Maria's Restaurant and Bar has never been better!
This local's favorite San Pancho restaurant is perfect for breakfast, lunch and dinner!
They also have great tasting smoothies, a nice selection of wines along with a full bar.
Use the contact form to inquire about live music events!
Kathy Blue ~ Living in Joy
Facilitate
change in all areas of your life with Access Consciousness and the Bars work.
Clearing out the emotional triggers that are attached to thoughts can make life much more enjoyable.
My work  is to facilitate people in these amazing times, there no need on my part to know your story just a few key words like, " I'd like to work on clear things to do with family or money or addiction…etc."
Horseback Riding Lessons with Ceci Rule
Discover how much fun Horseback Vaulting lessons in San Pancho can be with Ceci Horseback Vaulting San Pancho at the
amazing La Patrona Polo Club.
These horseback riding lessons are valuable as they help children and adults with their balance, coordination and motor skills.
What a great way for the kids of San Pancho to have fun this summer!

Hola Volunteers, Supporters and Readers ~
On June 1st, the 2012 nesting season came to an end, and the finial records show over 1,433 nests were recorded, and a estimated 105,600
hatchlings were released.  Looking back over the past 22 years I've noticed one alarming trend, between mid-November and the end of May of this season we recorded over 72 nests.  72 nests was actually ten times more than we recorded over the first 12 year period between mid-November and the end of May.  On June 1st, the first day of the 2013 nesting season we found two nests, while over the entire month of June we normally find no more than six.  Are these late season nests a prelude to another huge season?
A special thanks to all our donors that have contributed to our marine turtle program this year and over the past two decades.  We couldn't do what we do without your help.  We would also like to thank the Polo Club, La Patrona and Raphael Sprawls for the loan of a vehicle 'the mule" after the dune buggy went up in flames last summer.  To help in the collection of nests and the releasing of hatchlings, Raphael of the Polo Club has also offered to offset some of this summer's dune buggy expenses by supplying gasoline.
New laws for an old problem, a feature article in the May 19th issue of the Banderas Newsletter details new laws issued by the Mexican Government to protect the marine turtle.  The laws itself is eleven pages long, and at this time we are not sure how they laws will help our program.
Joslin, one of our volunteers has put together a Facebook page on our marine turtle actives, see San Pancho Turtles.
This May we were able to complete the last major pre-season project.  The completion of a new cement floor under the work area in front of the box nursery, the finishing touch will come in early June when we plan to setup a rain/shade tarp over the tables and equipment, and a new 20/80 shade cloth over the nursery.


Volunteer wise, following is a look into the lineup of this season 25 volunteers: 64% are former, 36% are new – 72% are female, 28% are male –  44% are under 49, and 46% are over the age of 50 – 1 is from Australia, 1 from Germany, 1 from Hungary, 4 from México, 2 from the United Kingdom, and 16 are from the US.  For a better look at this lineup go to: Selected.  And keep in mind, we still need the help of at least two more volunteer or two couples.
Town wise,  There are three key construction projects in progress, crews on Hardesty's museum property are building a rock retaining wall along the river, but have temporarily locked horns with the government on just where the lagoon begins or ends.  Hardesty is planning to build several very nice homes and a hotel on this site.  The gas station looks about finished except for the store which is still unfinished. Over the past two years the Polo Club, "La Patrona" has been carefully transforming the river basin above town into what will be in November a stylish world class polo grounds, featuring two polo fields, clubhouse, restaurant/bar and a equestrian training school – which now tutors jumping, dressage and many other equestrian skills.
In early May the pesos dipped to about 11.9 and by the end of the month rose to 12.6. Regular gasoline is $3.41 a gallon.
Frank D. Smith
Director,
Grupo Ecológico de la Costa Verde, A.C.
http://www.project-tortuga.org/
Skype — turtlebee
Tel. 311-258-4100