San Pancho Maxieventos Weddings & all Rentals – Setups
There are so many different places to have your destination wedding these days, and a very popular place to be married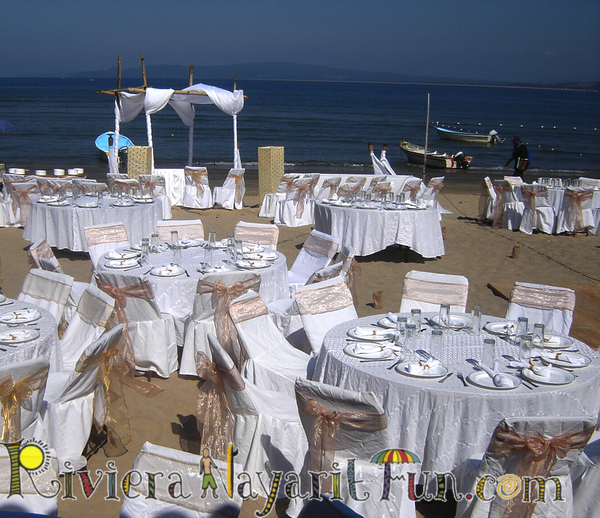 is in San Pancho Mexico, on the amazing Riviera Nayarit. having he right wedding planner and setup, like Maxieventos Doris, can make all the difference on how your San Pancho wedding event will go.
San Pancho Beach Weddings are romantic as the lush rolling green jungles meet the beach creating a beauty like no other place. This is not surprising because the Riviera Nayarit is a romantic place, perfect for people who are looking for a hideaway to celebrate their romantic bonds with their partners.
San Pancho weddings and San Pancho honeymoons are some of the most romantic things to do in Riviera Nayarit. And when we talk about beaches, this place offers a wealth of beaches, for you to know.
Riviera Nayarit Romantic Beach: Weddings and Honeymoons
Riviera Nayarit weddings in Mexico are very popular these days. As a matter of fact, even celebrities and people who belong to the upper classes take time to go to Mexico and have a different kind of wedding experience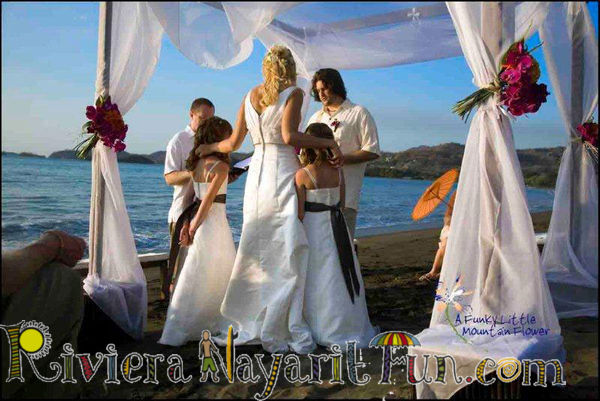 which can only be achieved in many different spots of the country. There are also destination wedding planners that live in the United States that will plan everything out with you in person,and also travel with you to set up the event. . Wedding Planners and setups for Romance Weddings on the Riviera Nayarit wedding packages usually depend on the kind of natural surrounding and mood of the wedding venue. Each of the packages offered are designed and made to suit one's imagination and budget.
Your Romantic Wedding Location
In account to the different packages offered, one may have the option to come up with a wedding ceremony held in a chapel or a church, or a wedding setup created in a jungle setting as well.  At some point, there are also those kinds of packages that allow their clients to customize their wedding without much restrictions compared to other resorts in Mexico.
Romance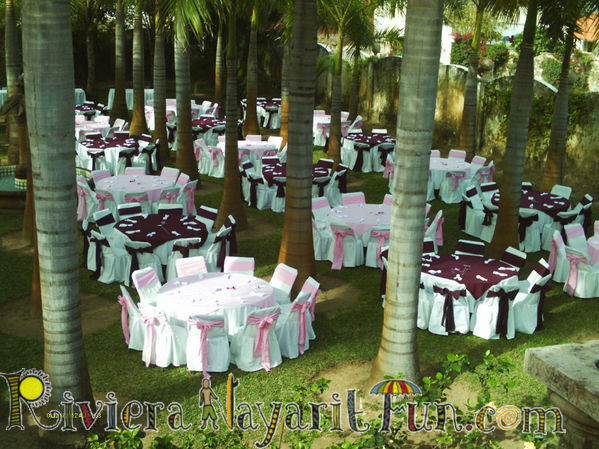 weddings on the Riviera Nayarit, and especially San Pancho weddings, and Sayulita weddings, are so popular these days. Generally, these weddings are usually inspired by the backdrop of lush and green jungles and mountains. Golden Mexico beaches stretch about two hundred miles along the Riviera Nayarit.  With Riviera Nayarit as a popular choice of many wedding couples and honeymooners, it has truly become one of the best romantic getaways in the South America these days.
Tropical Weddings in Mexico are also one of the most popular wedding ideas sought by many couples in the country today. Beach ideas are cool but having a tropical backdrop during a wedding ceremony is also an idealistic concept when it comes to a romantic wedding event held on the Riviera Nayarit. Your wedding will truly become the 'wedding of the year' amongst your family and friends. With Maxieventos Wedding Planner and Setup, It "Will be your best party! "
Weddings in Another Country
Vacation weddings are truly exceptional when you choose to stay in Mexico, too. A wedding occasion entails a great deal of expenses especially when it is held in another country. However, the Riviera Nayarit in Mexico is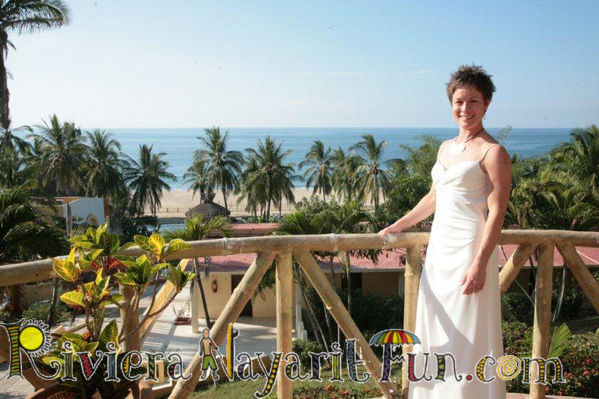 an excellent San Pancho wedding destination because this country offers cheap holidays which you cannot have from other countries around the world, and it's easy to get to.
Maxieventos Doris Wedding Planner and Setup is a local business. Doris is a Mexico native that speaks English and Spanish, and being local they know where to get the best deals for your budget. Its very important for the bride and groom to resonate with the wedding planner.  Doris is truly inspiring, as she caters to her clients.She will sew and create your wedding or order, to make your wedding one of a kind. It's truly a perfect treat for you and the people you invited wherein all of you can enjoy the country's warm climate during the spring and winter seasons.
So if you are planning a wedding or honeymoon experience that's different from the rest, your choice should have to be a San Pancho wedding, on the Riviera Nayarit. With romantic Riviera Nayarit weddings, you will truly have your San Pancho wedding setup or honeymoon done the best way you'll surely cherish for a lifetime.